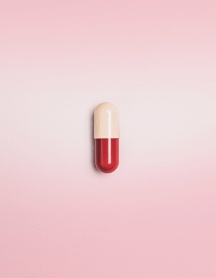 Editor's Note: Rep. Bill Botzow serves in Vermont's state House of Representatives, and is chair of NCOIL Workers' Compensation Insurance Committee and chair of the Vermont House Committee on Commerce & Economic Development
As chair of the NCOIL Workers' Compensation Insurance Committee and a state legislator well-acquainted with NCOIL development of Best Practices to Address Opioid Abuse, Misuse & Diversion, I would like to clarify our NCOIL initiative and the interested-party response, in light of your Nov. 27 PC360 article entitled "Industry Reps Wanted More from NCOIL Opioid Guidelines."
Throughout the evolution of the best practices, NCOIL sought the opinions of numerous stakeholders and made a concerted effort to recognize the diverse and sometimes conflicting suggestions of those who weighed in. We intend for our best practices—which are not, as the article says, a resolution—to be an ongoing, flexible, practical tool for states to use and for interested parties to assist in developing.
Stakeholders encouraged our development of best practices, to be published as soon as prudently possible, in recognition of the growing and constantly changing threat of opioids.
Not every interested party supports every recommendation in our guidelines—and no one expects them to. But it is misleading to highlight, as the article does in both its headline and in its text, a concern that one organization expressed regarding one of dozens of NCOIL recommendations without giving a fuller picture of the many that it may have supported, and indeed suggested, as well as the response of other entities to the issue and to the best practices in general. Failing to do so undermines the effort and is a disservice to both the legislators and the many stakeholders committed to the NCOIL initiative.
The best practices, we believe, have the potential to make a real difference in curbing opioid abuse by impacting how states address the epidemic, in part because so many interested parties support what NCOIL has done—including from within the medical, pharmacological, and insurer communities, as well as from anti-fraud, law enforcement, substance abuse, and research entities, among others.
Unfortunately, your November 27 article did not reflect this. It is our hope that in the future your reporters will contact NCOIL for our input in order to provide a more accurate picture.
We appreciate your interest in the NCOIL best practices and hope to work with you in the future to provide a balanced representation of our initiatives.