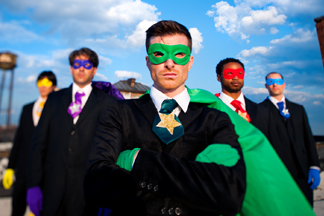 (James Ruotolo is an insurance fraud technologist, thought leader, and the principal for insurance fraud solutions at SAS.)
The recent announcement by the Department of Health and Human Services and Department of Justice to form a National Fraud Prevention Partnership to address healthcare fraud is a step in the right direction. It's good to see industry groups such as the National Insurance Crime Bureau (NICB), Coalition Against Insurance Fraud (CAIF) and National Health Care Anti-Fraud Association (NHCAA) standing side by side with health and p&c insurers, as well as government agencies. For too long, the insurance industry has struggled to share information effectively to combat fraud. Yet all the while, as NICB president Joseph Wehrle told the audience at a recent industry conference, "Fraudsters don't discriminate. They will take money from anybody."
Sharing Information Works
There have been many successful examples of how information sharing can help thwart insurance fraud. Fraudulent medical providers seldom discriminate when selecting their victims and equally target auto insurers, workers' compensation carriers, health payers, and government programs. Some of these groups have already shown that when insurers share information, they all glean better intelligence about these organized fraud schemes.
NICB has long acted as an industry clearinghouse for p&c companies to share information on suspicious claims and interface with government and law enforcement agencies. Most companies that participate in NICB's medical fraud taskforces throughout the country cite information exchange as one of the primary benefits. NICB proactively culls claim information, looking for patterns, and then notifies the industry via ForeWARN Alerts and other communications.
NHCAA's SIRIS database is a repository to share similar information for healthcare insurers. It hasn't gained as much traction as other projects, but the approach is sound. NHCAA and NICB have been in discussions for quite some time regarding how to better share these details between healthcare and p&c industries.
Steps in the Right Direction
NICB is gradually shifting priority from its historical focus on auto theft and physical damage claims to medical fraud. The Aggregated Medical Database program is a huge leap forward in addressing the challenges of medical insurance fraud for the p&c industry. By pooling medical billing information, NICB can produce MedAWARE Alerts to notify member companies of emerging patterns of fraud or suspicious actors.
The newly announced partnership presumably will expand this concept across p&c, healthcare, and government agencies. Certainly, aggregating data from these groups will yield interesting results.
Dennis Jay, executive director of the Coalition Against Insurance Fraud, said, "Private insurers and the federal government have operated for many years like they each have their own distinct set of crooks defrauding them. We know that medical providers defraud both. By teaming up and sharing data and intelligence, more fraudulent schemes will come to light and likely be detected much earlier."
For years, the bad guys have benefited from the disjointed approaches taken to detect fraud scams. It appears that is about to change.
Cautious Optimism
While this partnership will likely benefit p&c carriers in the long run, it's unclear exactly how. The announcements made thus far are light on details. In speaking with members of the partnership, a common refrain of "it's very early in the process" is heard. On a positive note, it seems that there has been progress made by the various subcommittees of the partnership, which meet regularly to identify opportunities for quick wins.
Analyst Stephen Applebaum of Aite Group agreed, "Now let's just hope that this well-meaning initiative doesn't get bogged down in bureaucracy and competitive issues." While industry experts believe the concept is a good thing, there are concerns. Applebaum continued, "Let's also hope that the eventual costs of setting up and operating a program of this scale do not consume too large a share of the amount of money budgeted to uncover the fraud that the program will eventually help to prevent."
Leveraging Big Data
All this information sharing is bound to be a good thing when it comes to fraud detection and prevention. But a major key to success is how the shared information is analyzed and how insurers and government agencies can consume the results in the form of useful intelligence. While putting the data together is a monumental effort, it is arguably the easiest part of this program.
The data volumes are huge. The third-party vendor that is chosen to support the partnership from a technology standpoint must be well-suited to handle big data. Applebaum agreed, "The number of claims and dollar values involved are staggering – Medicare alone receives more than a billion claims a year; private health payers and Medicaid pay out $1.8 trillion in claims annually; and p&c carriers receive more than 40 million injury claims a year."
Maximizing Value
Once all this information is aggregated and an infrastructure is put in place to update and maintain the data, the next step will be intensive analysis. Big data tools and techniques, along with a small army of analysts, will be required to make the most of this new aggregated data set. Surely, one of the first tasks will be to identify trends and patterns that are indicative of fraudulent behavior. Simple business rules can flag providers who are obviously scamming the system. For example, a sole provider who bills for more than 24 hours per day in the aggregated data set will be easy to identify.
These efforts will take quite some time and will be useful. But to truly transform the industry, insurers and government agencies need to receive and incorporate real-time intelligence into their internal fraud detection programs. It is the only way that insurers can move from a pay-and-chase methodology to a proactive pre-payment stance. Affirmative litigation against fraudulent providers is effective at shutting down rogue clinics, but it's far from efficient or cost-effective.
While there are many details to sort out, the right conversations are happening. The tools exist for information sharing, and all the parties have come to the table. Now, if we can just focus on the execution, maybe the industry will finally have a chance to make a dent in the billions lost to insurance fraud each year.