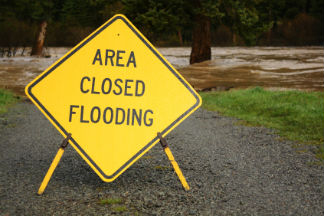 NU Online News Service, Oct. 3, 1:38 p.m. EDT
Once again, the National Flood Insurance Program finds itself in danger of lapsing, as the House must act Tuesday to keep the program going.
Early last week, the Senate approved two continuing resolutions: one for one week, and one that funds the government through Nov. 18.
Later in the week, the House approved by unanimous consent the one-week continuing resolution, which contained an NFIP extension through tomorrow. To keep the program going without a lapse through Nov. 18, the House must act by tomorrow on the second continuing resolution passed by the Senate.
Ben McKay, senior vice president of federal government relations for the Property Casualty Insurers Association of America (PCI), says PCI is "pleased" that the House agreed through unanimous consent to a short-term compromise to prevent a government shutdown and an NFIP lapse.
"We are now hopeful that the House will pass the extension until Nov. 18 on Tuesday," he adds. "Our top priority is avoiding an NFIP lapse."
Separate from the short-term extensions, McKay is urging the Senate to pass a five-year NFIP extension bill that contains reforms to the program. The House has already passed such a bill, H.R. 1309.
McKay says, "If the Senate passes its bill, that will set the stage for lawmakers to reconcile the Senate bill with H.R. 1309, the House legislation passed in July. Both bills carry strong, bipartisan support and market-based provisions for a more stable NFIP over the long-term."
The Obama administration has urged support for the House bill, specifically noting that it reduces by 30 percent the number of NFIIP-insured properties that are subsidized.