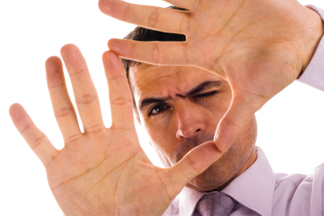 For many years, MetLife Auto & Home's Special Investigations Unit (SIU) has cultivated a reputation as a top tier fraud-fighting operation, both within the company and throughout the industry. Part of the reason for its success is that the company is quite vigilant in the area of fraud prevention, particularly when it comes to using today's technology.
About seven years ago, Bill Mullaney, then-president of MetLife Auto & Home, recognized the good work the SIU was doing and saw the potential our approach could have on a broader scale within MetLife itself.
Flash forward to present day: MetLife has one consolidated SIU department, handling the fraud operations within most of U.S. business operations, including auto & home, dental, individual disability, group disability, group life, long term care, and critical illness. Despite the fact that these are diverse areas representing a wide variety of products and services, the unit still manages to retain its focus on the fundamentals of fraud prevention, the same as it did when it was just handling auto & home claims.
The company reports that by restructuring the SIU to meet the needs of different lines of business, the emphasis has been placed on transparency. We have developed a strong field operations unit that is flexible enough to investigate fraud wherever it is suspected, for whatever type of situation that can be imagined. To accomplish this, MetLife cross-trained its staff, both those who manage investigations from the desk and those in the field, to support each other. Previously, within the new lines of business, the majority of the investigative work had been accomplished solely at the desk level.
This restructuring leverages economies of scale, allowing each department to focus on what it does best. Previously, a smaller operation within MetLife would have had to handle its suspected fraud in-house. This presented challenges, because the company's fraud department probably didn't possess the same scale as its auto & home counterpart. By necessity, it was smaller and had limited resources. The reconfigured model, however, provides all lines with access to an analyst group, a major case team, and the expertise of a trained cadre of field investigators. Suddenly, an array of new possibilities exist, and the head of any department within U.S. business can feel comfortable knowing his or her people are working with trained specialists who have the resources and capability to investigate any suspicious activity. By aligning resources, all areas now have a much deeper pool.
Maximizing Resources
To put this in practical terms, let's say an inside investigator working a disability claim is talking to a claimant, whom they begin to suspect is performing duties inconsistent with his alleged disability. Rather than assigning the matter to a private investigator, the inside investigator now assigns the request to a field investigator for handling. In addition to saving money by keeping the costs in-house, this move will place a consistent MetLife "face" on the investigation, instead of that of an anonymous hired hand.
This united front can make all the difference. For example, MetLife recently had a request from its disability area for a case that took place in Puerto Rico. The company already had an investigator on assignment there for an unrelated case, so it was simple to have him contact the claimant in question and ask to meet with him. Upon making the call, the claimant refused to meet, but mysteriously offered to reimburse any money he may have accepted in error. Shortly after, he withdrew his claim.
From an investigator standpoint, this configuration allows us to maximize abilities. Our investigators enjoy branching out into different areas because it provides more variety aside from the usual staged claim or medical mill operations. From a company perspective, because of their years of experience in the field, our investigators can leverage connections they have made with local law enforcement to aid in investigations in other areas, connections smaller operations would not have access to. Simply put, our auto & home SIU investigators have opened doors that other lines of businesses are now able to walk through.
Identifying Patterns
Of course, there is the technological aspect, too. The current configuration allows other MetLife lines of business to take advantage of our technological expertise, particularly the ability to apply data mining techniques. Because they lacked the size and scale of their auto & home counterparts, fraud operations within other lines of businesses had not been able to embrace technological enhancements with quite the same vigor as we had, as it was difficult to justify such an expenditure. This allowed for a smoother transition into auto & home's data-driven operating model.
Let's use another example to illustrate what technology has been able to provide. Within dental, it has been particularly helpful in identifying abnormal patterns of practice. In the past, before data mining techniques were employed, our dental experts—and for good reason—had to take a conservative view regarding some charges that may seem out of the ordinary, as they were being looked at on an individual case basis. Through data mining, it has become infinitely easier to demonstrate that an individual's pattern of practice does not conform to general dental industry practices. By demonstrating this objectively, it is now far more difficult to be dismissive of these abnormalities, because they can no longer be explained away. Data mining techniques have allowed us to take a closer look at the bigger picture … and protect the dental benefits of our customers.
The SIU has also been able to benefit from the knowledge and expertise of other parts of the MetLife enterprise. This is particularly true in the area of technology: one relationship we've cultivated is with MetLife's Quantitative Research and Modeling (QRM) department. A few years back, we discovered that both departments used the same outside vendor for data mining modeling technology. Once this connection had been made, David McMichael, assistant vice president within QRM, took action. This resulted in a proposal that his department build the modeling technology for us that our department was paying an outside vendor to complete. As a result, we now use a proprietary MetLife solution, which has not only reduced expenses, but has dramatically improved results. This same technology is now being used to benefit pricing and risk, too. It's not just technology for SIU anymore but rather for the greater whole.
Can other companies do this? I certainly think so, and some already do. But you do need to have several critical elements firmly in place to make it happen.
Your company must have a willingness to break down silos, and step beyond traditional departmental functions. Of course, your company must possess the size and scope to generate the critical mass necessary to make such an operation feasible. Finally, you need the support of all layers of the organization—from senior officers, such as your chief claim officer and CEO, to investigators who are charged with carrying out the difficult day-to-day work.
The lessons MetLife has learned from its successful auto and home fraud prevention program are certainly lessons other companies can learn, however, part of the trick is to achieve the appropriate balance between all the elements and allow that balance to endure for the long run. That balancing act is one we have been fortunate enough to maintain for quite some time now, and I believe, one that will allow us to be nimble enough to weather whatever the future has in store.