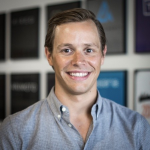 In any insurance agency, revenue-generating activities are obviously a top priority. At the same time, administrative functions — including billing, payables, reconcilliations — are no less important: while they're not bringing in new business or directly helping the customer, they're still critical to the business functioning. In fact, it's billing that ensures your business gets paid.
Now, with so much discussion about technology's impact on the insurance industry, many agents and brokers might wonder how technology — automation in particular — can help their own billing process. But the tougher question may be when to automate, says Andrew Wynn, CEO of Ascend.
"Telltale signs" it's time to automate
Wynn notes that for agents and brokers struggling with that question, there are some telltale signs that it's time. "It could be that you have dedicated team members who are spending their time on administrative financial operations such as payment collection, reconciling payments from insureds or paying carriers their premium checks," said Wynn. "Or, maybe your account managers — whose primary function is to interact with clients — are tackling these administrative tasks. If this is the case, these employees are wasting valuable time that could be spent generating new business."
Another telltale sign that it's time to automate is when your E&S book of business is growing — a reality for many agents and brokers right now. It's a tough market, thanks to a rising number of natural catastrophes and hard-to-place properties that admitted carriers won't take. To get coverage, agents are turning to the E&S market, and the volume of work associated with selling those policies is high.
"Agencies lack the service centers that flagship carriers enjoy, so direct-bill centric agencies growing their placements in non-admitted markets will run into a significant number of growing back office responsibilities, eroding into commission margins," said Wynn. "So, if your E&S book is growing or projected to grow, it's time to think about automated insurance billing."
Key considerations for picking a vendor
Determining which vendor to enable your automation journey takes an equal amount of introspection, but again, there are signs to look for in the right partner. Wynn says to consider the software's ROI could be (not just factoring in the cost of the software but how much time can be saved and what your team could do with that time), and find a vendor that understands the nature of the insurance industry, and one that's working to push it forward.
Wynn further suggests looking beyond the obvious choices to a vendor that specializes in the core competency or area of expertise you want to solve with automation, and one that will be a true, trusted partner through implementation, deployment and beyond.
So, is it time to automate insurance billing? "With today's growing cost of doing business, the answer is a resounding 'yes,'" said Wynn. "Continuing to rely on manual billing is one of the biggest roadblocks to business growth. And, as digital disruption finds the insurance industry, manual billing processes will increasingly become a thing of the past."
Agents understand that automation streamlines processes and reduces payment errors, helps recover payment, and frees up employees' time so they can focus on more revenue-generating activities. In the end, automated insurance billing will ensure that agencies are more focused on their customers, better positioning them for future success.