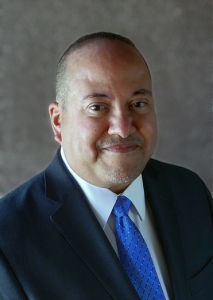 Insurance carriers are under significant pressure to transform the way they do business. This pressure is the result of several factors: customer demand for better service, faster payments and electronic policy management; increasing competition from insurtech and big-tech companies; and a spike in the number of legacy portfolios from businesses that succumbed to the pandemic. In addition, some carriers struggle to effectively sustain claims management due to staffing shortages, which results in increased litigation costs and a backlog of open claims.
As Gallagher Bassett's managing director of Carrier Practice, Joe Berrios, sees it, these challenges may present several opportunities.
"With insights gleaned from predictive analytics and performance metrics from their portfolios, carriers can improve risk mitigation in the face of these significant challenges," said Berrios. "This means building out modified business models to support their needs, such as centralized legacy portfolio management or increased flexibility and scalability through co-sourcing with carrier brand extensions."
Enriching Data Analytics and the Customer Experience
When it comes to technology, there is industry-wide demand to enrich data analytics with performance metrics and comply with better coding accuracy due to increased regulatory requirements in co-sourced arrangements. It's a need that's beyond the capabilities of legacy systems, yet many carriers still rely on outdated infrastructure, citing the exorbitant costs of upgrading and ongoing maintenance.
At the same time, more nimble industry newcomers have taken advantage of this lack of change and seized an opportunity for market share. To maintain their competitive edge, carriers must look to automation to improve the customer experience with improved, customized service where customers need it most.
"At Gallagher Bassett, innovation means investing in tools and systems that empower our internal teams with the insights necessary to enhance the recommendations and services we provide to our carrier partners," said Berrios. "We are designing solutions that lower reserves and reduce their total cost of risk, including underwriting dashboards to track portfolio performance and underwriting decisions."
Improving the Workplace Experience Aside from technology, it's also essential that carriers transform how they approach staffing. For example, having a team with industry-specific expertise — not just claims experience — is becoming essential. In addition, many staffing challenges have been brought about by the Great Resignation, prompting increased salary structures and extended-stay incentives put in place to reduce turnover. Still, requiring partial in-office attendance has not been favorably met by claims staff.
To meet these staffing demands, many carriers are seeing the benefits of co-sourcing claims management to a third party with a staff of industry experts to reduce staffing issues. Additionally, having a knowledgeable claims management team with industry experience can help build a strong loss-control program and assist with portfolio claims prevention.
"Gallagher Bassett's teams of expert claims professionals, including full-time data scientists, proactively identify risk to mitigate claims and comprehensively improve carrier outcomes," said Berrios. "Investing in people with the expertise to enhance how we support carriers is of the utmost importance to us. This includes recruiting and leveraging industry-vertical experts in niches like construction, DBA, specialty liability risks and environmental health technical services. With our suite of experts in these industries, we are able to provide end-to-end solutions, empowering insurance carriers to meet their ever-changing needs."