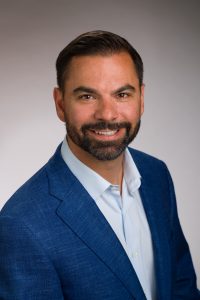 The sting of inflation is being felt across industries in the U.S., even reaching into construction. Specifically, inflation is driving up the cost of insuring construction projects, while also creating new risk management challenges for contractors. As demand in the construction industry returns to pre-pandemic heights, contractors face skilled labor shortages, an aging workforce, and ongoing supply-chain issues that show no signs of subsiding in the near term. In addition, lending institutions are increasing their scrutiny of the prequalification process, forcing contractors to now ask their subcontractors to procure future project materials to hedge against inflation and stave off future supply-chain issues. Greg Perruzzi, Gallagher Bassett's SVP of Construction Vertical Management, believes that these persistent challenges are driving the industry to rethink the way it approaches risk management as a means to control costs.
"Risk has gone up, commensurate with the cost of materials and increased labor, and the construction industry itself is still facing a relatively hard market from a core loss experience perspective," said Perruzzi. "Inflation is only exacerbating insurance rates, causing the exposure units to cost more premium and the total cost of insurance to rise. As a result, we're seeing more contractors looking to partner with Gallagher Bassett to enhance loss history analysis and improve risk prevention measures."
Leveraging Technology to Improve Contractor Outcomes
As insurance companies, underwriters and brokers rely more heavily on analytics in their decision-making, construction businesses themselves are becoming more focused on using analytics to harness insights that can help not only mitigate risk but prevent incidents from occurring in the first place.
"Our construction team combines decades of industry experience and powerful risk management tools like LUMINOS, our award-winning RMIS platform. LUMINOS goes beyond static reporting to deliver customized insights to clients through interactive, dynamic dashboards," Perruzzi said. "For example, we utilize our claims expertise and internal data science resources to synthesize leading and lagging factors, including operational safety tactics and loss history, to create a better risk profile with a smaller total cost of insurance and better profitability measures for construction businesses."
Cultivating a Culture of Preventative Safety and Wellness
The shortage of available skilled labor is another challenge facing contractors. In order for them to keep projects on track and avoid business interruption in this competitive labor market, they must find new ways to attract and retain their labor force. As part of this, contractors are seeking out service partners that can help build a culture of preventative safety and wellness, as opposed to focusing solely on avoiding accidents.
"Creating a culture of project-specific wellness helps ensure their labor force feels like they are supported and part of something bigger, which can translate to better continuity of labor, higher quality of work, and lowering the potential of accidents on a job site," said Perruzzi. "More and more, contractors are deploying wellness programs, educational programs and nutritional programs in the field for their subcontractors."
While wellness programs can be a low-cost, high-impact answer to attracting and retaining talent for contractors, changing regulations at the state and federal levels may require even greater effort, including completely overhauling corporate safety plans to maintain compliance. Finding the resources with the necessary expertise is essential to minimizing potential risks.
"From a planning perspective, our suite of GB Technical Service solutions provides better pre-planning and ongoing support for creating holistic safety programs to keep contractors ahead of the regulatory curve," said Perruzzi. "This means bringing in the right experts from across the organization, at the right time, to aid in decision-making, whether that be our risk-control team, managed care consultants or claims specialists."