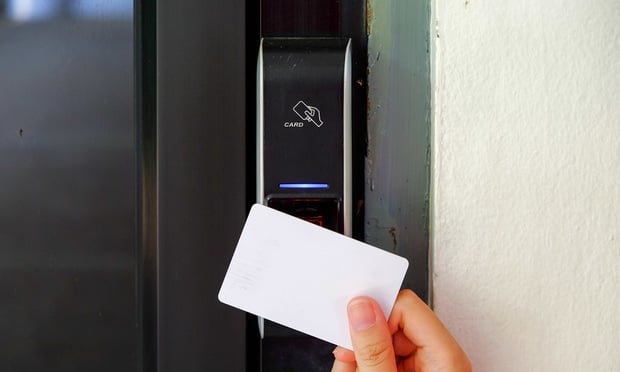 In the course of the past 50 years, the hotel guest experience has undergone a dramatic technological evolution. The 1970s introduced hotel guests to in-room movies and HBO. In the decade that followed, credit card reservations and hotel key cards changed how guests reserved and even entered their rooms. The close of the twentieth century brought hotels online, empowering guests to book their reservations through hotel websites. The introduction of the iPhone in 2007 led to the first hotel app the following year. And the pace of technical advances in the hotel industry have only accelerated. That said, so should the role of the agent and broker in helping hospitality clients evaluate new risk exposures this new technology may present.
What has driven the pace of change in the guest experience? Not the technology itself, but rather the expectations of the guests.
According to the Pew Research Center, 97% of adult Americans own smartphones — and they really like to use them. As technology has altered and improved how people live, their expectations of what technology can do to improve their travel and leisure experiences have grown as well. So much so, that a recent study by Altexsoft found 73% of travelers would use an app that enables them to open the door to their hotel room. Another 30% would check-in and checkout via a web page, while 47% would be more likely to order room service via an app.
The benefits for guests are not only designed to allow more control and ease of use, but also a more private hotel experience with limited engagement with the staff. Benefits from contactless technology also extend to hoteliers. They include:
Improved health and safety standards by limiting exposure to and among other guests and staff
Easing of current staffing challenges by automating minor guest assistance tasks that free limited hotel staff to focus on more impactful guest service experiences and hotel operations
More reliability in communication with guests throughout their stay wherever they are, via apps, QR codes, SMS messaging and other, now standard, technologies
Reducing the ecological impact of hotel operations by leveraging technology to reduce paper and plastic (in-room marketing materials, printed hotel bills/receipts, in-room dining menus, keycards, etc.)
Risks & mitigation
While technology has eased the burden on both the hotel guest and hotel operators, it has also introduced new risks agents and brokers can help their hotelier clients guard against. According to a March 2022 article in the "Financial Times," "hotels and hospitality businesses are now the third most targeted by cyberattackers of all industry sectors."
The reason for this threat is simple: Hotels gather a tremendous amount of data from guests, including names, email addresses, credit card information, home addresses and in some cases even dates of birth and passport details. As guests continue to seek app-based or other technologies to drive their contactless experience, one of the key points of vulnerability are the guest's smartphone devices themselves. According to Simplilearn.com, mobile devices are the growing and preferred target for hackers given the sensitive data they often contain or have access to.
In response, agents and brokers should remind their hotelier clients to be vigilant in maintaining security, both on their own systems, as well as the technology portals to which they give guests access. This could include requiring multi-factor authentication on the hotel's app. Extra security within the app provides a layer of reassurance to guests that their information is protected and gives the hotel some control over who can have access to guest data as well.
Limiting contactless check-in to loyalty program members or repeat visitors only can potentially reduce the risk of a cyber breach. Importantly, whenever guest information is changed, updated or new transactions are made ensuring the guest is notified of these changes can help to reduce the risk for all parties.
Another recommendation agents and brokers can suggest to their hotel clients is to place limits or controls on financial transactions with the hotel. For loyalty members and frequent guests, any financial transactions that are above a certain dollar limit can be flagged and verified. For all other guests, the hotelier may wish to require valid identification or other control measures for transactions exceeding a certain dollar amount.
In addition, a minimum of one audit annually of the hotel's technology and tech-related procedures is recommended. If possible, greater frequency is a best practice, especially for large or busy hotels.
Most importantly, in a contactless environment, empowering hotel security and other staff to be aware of their surroundings is important. Encouraging your clients to have someone walk the property during their shift, as well as ensuring housekeeping has access to guest rooms at least once or twice during longer guest stays can help avoid threats to the guests, the employees and the property itself.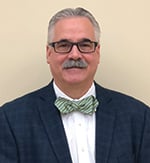 Hotels are constantly looking for ways to improve the experience of their guests, and agents and brokers would be wise to stay up to speed on the latest trends in guest experience. Although contactless technology can both improve the guest experience and make hotel services more accessible, that same technology places a responsibility on the hotel to better protect guests' personal information and prioritize their safety. When your hotel clients are looking to implement the use of new technology or new procedures that require technology, consider talking to them about best practices for risk mitigation, as well as introduce additional coverage offerings when relevant, to help them protect their business and recognize you as a valued resource who truly understands the business.
John Welty is the president for Suitelife Underwriting Managers, an all-lines insurance and risk program for premier hotels, resorts, luxury boutiques, gated communities and hotel management companies which is a part of the Ryan Specialty family of companies.
Opinions expressed here are the author's own.
Related: