The Evolution of Digital Agreements: A 2022 Trends & Tech Update
Overview
Cost: Complimentary
ON-DEMAND ONLY
This event is now available on-demand. If you have previously registered for this event please click here and login using the email that you used to register.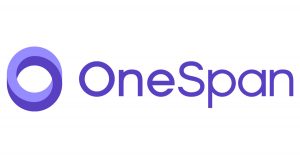 As we continue to see a rise in remote working, both agents and customers want to enjoy the flexibility of conducting business remotely. However, despite a surge in all things digital, human connection is still valued. It's important to remember "digital-first" doesn't equal "digital-only". As consumer habits continue to evolve, insurers must understand how and when to inject digital into the customer experience. Whether issuing a new policy, processing a claim, or adjusting premiums and coverage for renewals, a digitally enhanced journey results in increased completion rates throughout each step of the digital agreement and e-signing process.
Join this complimentary webcast to explore how to modernize digital processes and review the top digitization trends and technologies that are reshaping the insurance ecosystem. You'll learn:
How to humanize B2B, B2B2C, and D2C interactions by leveraging hybrid human-digital features
Security and compliance considerations for remote, high-stakes customer-facing channels
How to assess your digital maturity level, define "ease of use" for all players in the insurance life cycle and steps for modernizing inefficient paper-based processes
And more…
REGISTER NOW!
Speakers:
Glenn Rothenberg | Principal | RedMountain Advisors

Glenn provides fractional-CMO and advisory services to companies in Insurtech and Fintech, specializing in Strategy, Branding, Go-to-Market, and Digital Growth. He has led organizations in Growth through Innovation, with leadership roles in Marketing, Digital Transformation, Product Development, and Omni-Channel Strategy. Expertise spans diverse industries including Insurance, Banking, Mobile, and Consumer Products and Services. Glenn recently served as Head of Marketing for Farmers Life Insurance and has been an active presenter at numerous Industry conferences. He holds an Economics degree from Whittier College and an MBA from UCLA's Anderson School of Management.

Mary Ellen Power | VP Marketing | OneSpan

Mary Ellen has over 25 years of experience leading marketing teams and strategy for technology companies. In her role as VP of Marketing at OneSpan, her team is charged with content development, marketing technology operations and lead generation through to the business development of early-stage opportunities. In addition to her primary job functions, Mary Ellen spends as much time as possible talking to customers about their needs and experiences with the company's portfolio of digital identity, e-signature and anti-fraud solutions. She has co-presented on 200+ webinars and speaking engagements with banking, insurance, and government organizations, and co-led the successful rebranding of the company.