Content Sponsored by:

---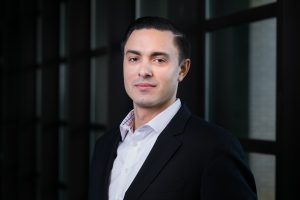 Customer expectations are fast evolving as people demand quicker and easier experiences from their insurance carriers. They don't want a quote in hours; they want it in minutes. The moment the customer begins a new interaction, the clock is ticking. Employing technology to meet these rising expectations is a big reason that PropertyCasualty360 named LexisNexis® Risk Solutions one of its inaugural Insurance Innovators for its Telematics OnDemand product.
"We noticed that most of the existing telematics solutions started the customer off with a blank slate and studied their driving behavior over several months," says Adam Hudson, vice president and general manager of the connected car business at LexisNexis. "Only after collecting this data could the insurance company truly understand the risks associated with a specific driver. The challenge was that both the customer and the insurer had to enter the relationship not knowing whether they were truly the right fit."
It was this challenge that moved LexisNexis Risk Solutions to create a product intending to solve the gap with a ready source of data available when needed and efficiently deployable.
Transforming the customer experience
"The product that we developed, LexisNexis Telematics OnDemand, allows us to deliver the data at the exact moment of relevance so the insurer doesn't have to wait months to collect and analyze information," says Hudson.
From the customers' perspective, they can still receive a fast quote, but the data is more accurate since it includes their existing driving history to date managed by the LexisNexis® Telematics Exchange "This is a novel way to create more utility and portability of data; essentially, the drivers can take their data with them," says Hudson.
Clearing challenges along the path of innovation
Innovation requires overcoming challenges, and in this case, one such challenge was regulations. This new way of delivering telematics required the company to comply with different types of regulations than in the past.
"LexisNexis has offered telematics for over a decade, and also helped insurers execute quotes and underwriting for close to three decades. With our new product, we asked, 'If we bring both worlds together, how do we manage this type of data, and how is it regulated?'"
The new product needed to be compliant with the Fair Credit Reporting Act, for example. The company worked through the necessary steps to get it there.
Innovating into the future
As the property and casualty market continues to evolve, it's important to look forward and adapt to fast-changing market conditions. "If you're trying to disrupt a market, you don't need to be disruptive," says Hudson. "Telematics OnDemand is transforming how carriers engage with customers and think about telematics, but the technology fits within how insurers are already operating, and this is a key difference."
LexisNexis Risk Solutions didn't ask the market to throw away operating plans or stand up a specific team to manage this new product. Instead, the company created a solution that would bring this important data right to where the carriers are best situated to consume it.
"I think we're seeing a positive response from the market because the solution fits into the existing workflow," says Hudson. "We're moving the market forward, but it doesn't require carriers to break up their foundations to do it."