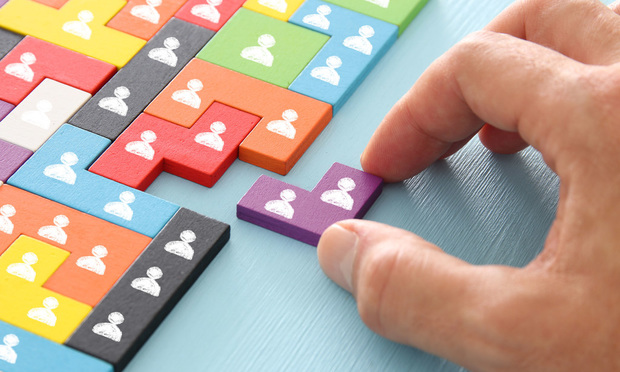 Whether it's called the "Great Resignation," the "Big Quit" or the "Turnover Crisis," restlessness in the global workforce is real. The monthly "quits level" tracked by the U.S. Bureau of Labor Statistics hit a record 4.4 million in September 2021, accounting for 3% of the entire workforce, and insurance isn't immune.
As workers reevaluate their professions and ponder career paths that best match their values, beliefs and ideals, our industry faces an excellent opportunity to meet them in their moment of need and attract a more robust, diverse and interesting workforce. Shaking up the status quo means reaching out to non-traditional job seekers in ways we've never done before.
That's the inspiration behind the Insurance Industry Charitable Foundation's (IICF) Talent Hub, the first initiative launched by the IICF's Inclusion, Diversity, Equity and Accessibility (IDEA) Council. The IICF Talent Hub is an online resource designed to help both job seekers and the industry as a whole, with a unique new insurance-only job board powered by Indeed.
What's inside the Talent Hub
While all open insurance industry positions posted on Indeed will automatically find a home on the Talent Hub, this resource goes far beyond a traditional online jobs board. The IICF Talent Hub also lists available internships and apprenticeships, information about scholarships and training programs, and offers tools designed to foster engagement and education.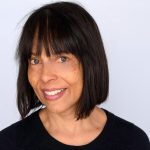 On the IICF Talent Hub, non-traditional job seekers can hear directly from industry professionals who may be similar to them in age and demographics. Video clips feature professionals from diverse backgrounds who talk frankly about what it's like to work in the industry and what job seekers can expect when they come on board. These industry influencers help people understand how enriching an insurance career can be.
The IICF Talent Hub also offers resources designed to help current industry professionals advance their organizational diversity, equity and inclusion (DEI) goals. On Jan. 13, 2022, for example, the Talent Hub will share a webinar featuring experts from AIG, Aon and Zurich explaining how industry apprenticeship programs have enabled companies to reach new audiences of talent, including by delving earlier into our educational system by creating opportunities for high school graduates to "learn while they earn" and build a future in insurance.
We're also looking to create a cross-company mentorship platform supported by the IICF Talent Hub, connecting people from different organizations to provide deep and rich mentor-mentee relationships that can accelerate careers.
How the IICF Talent Hub can impact the industry
As one of the world's oldest industries, insurance is steeped in tradition. Unfortunately, that also means it hasn't always been the best at appealing to constituents outside of its existing community. And with diversity proven to drive business results, our industry must build a more diverse, inclusive and equitable workforce now.
Doing so means going well beyond attracting candidates with four-year risk management degrees. Our industry must also attract, develop and retain vocational school and high school students. We must embrace groups like military veterans, many of whom have leadership, managerial and other skills that translate quite well to industry roles. We must create places for women to return to the workforce after taking a career break to raise their children. We must, of course, continue to attract candidates from various races and ethnicities. And we must be an industry that opens opportunities to people with disabilities.
Developing recruitment approaches that appeal to each of these audiences isn't easy. But it's the right way to fill the talent gap, break our traditional patterns and build a future-focused industry that best reflects the values, beliefs and attitudes of our constituents.
At my organization, Intact Insurance Specialty Solutions, we've taken a structured, intentional approach to DEI this year. We've focused on staffing, support, resources and communication to build a broader understanding and commitment to DEI organization-wide. We've proactively broadened our recruiting channels to help us identify diverse candidates and implemented messaging of inclusive holidays and theme months, including video fireside chats featuring employees and brokers telling stories representing their different communities. We're also building a framework to launch employee resource groups, with our first one — aimed at women at Intact — scheduled to launch companywide in the first quarter of 2022.
We have also seen the benefit that attracting non-traditional job seekers can bring to our organization. One of our underwriters spent the first 20 years of her career working as a bookkeeper at a small, neighborhood business when a friend of hers, an insurance broker, suggested she apply to work in the brokerage's accounting division. She applied, got the job, excelled, and eventually became an underwriter and was recruited to Intact several years ago. That one mid-career referral led to a fulfilling second act that enriched the employee's life, bettered our organization and helped build diversity in our industry.
How we're spreading the word about the IICF Talent Hub
Our goal at IICF is to expand the reach of the Talent Hub as far as possible. We're using our existing relationships with community organizations and nonprofits that serve some of the very people we're looking to attract into our industry. We're also asking all member companies to promote the IICF Talent Hub to their networks and community organizations. And while our target audience is people who know little, if anything, about insurance, we will also partner with groups like Gamma Iota Sigma — the insurance-focused fraternal organization that has chapters in colleges and universities across the U.S. — to promote the IICF Talent Hub and share scholarship opportunities.
As a next step, throughout 2022, the IICF IDEA Council will continue to pursue additional initiatives to enhance DEI industrywide. The Council features roughly 40 senior executives and human resources professionals who share a passion for driving new opportunities forward. We're always looking for like-minded associates and champions to join us.
Through the IICF Talent Hub and other initiatives, the hope is that the IICF IDEA Council will help position insurance as an industry offering vibrant and welcoming career paths for a broader constituency. Achieving this goal will not only help IICF expand its community relationships – to help build a more diverse talent pipeline, but it will also propel every organization in our industry toward a more inclusive future.
Carmen Duarte is vice president of diversity, inclusion and social impact at Intact Insurance Specialty Solutions. She's served as a member of the Boston Chapter of the Insurance Industry Charitable Foundation (IICF) for eight years and is also currently the chair of the IICF's Inclusion, Diversity, Equity and Accessibility Council Subcommittee on Talent.
Related: