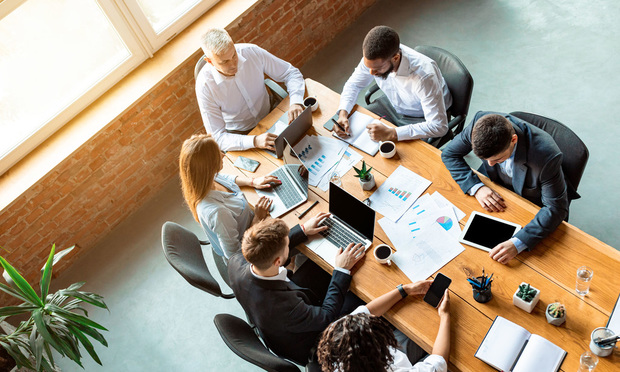 The Workers' Compensation Institute (WCI) is pleased to announce the final development of its Annual National Workers' Compensation and Safety/Health Conference 2021, to be held Dec. 12-15, 2021, in Orlando, Fla., at the Orlando World Center.
Following the postponement of the 2020 conference because of the COVID-19 pandemic, we are delighted to resume the conference in person. Since our members were uncomfortable shifting the annual conference to a virtual event, this year's theme is "Better Together." It follows that our event will offer educational opportunities that include more than 500 speakers and 150 breakout sessions.
A hopeful look ahead
What makes this year's conference really different? It is different because of the simultaneous events of 2020 and 2021, which hopefully will soon be forever in the rear-view mirror.
There's been so much to contend with since our members last gathered, including:
COVID-19 and its developed vaccine; workplace violence;
Cybersecurity breaches;
The changing quarantined-based workplace;
Natural disasters in unprecedented numbers and types;
The seemingly unending issues related to diversity and inclusion, and
New challenges around unemployment and underemployment.
There are so many issues related to workers' compensation that must be recognized and dealt with as lessons learned. Some of them good, and others? Not so much.
In response to these issues, our conference presenters will be discussing the pandemic and how it has changed working lives from a national standpoint, including the move toward widespread remote employment and what that means for workers' compensation. Cybersecurity will be a key part of this discussion.
Timely reminder
While it has not always been fully appreciated, the last two years have demonstrated that workers' compensation risk management can play a significant role in mitigating potential catastrophes. Do you know a risk manager who has really made a difference? Nominate this colleague for the NU Property & Casualty's 2021 Workers' Compensation Risk Management Award for Excellence sponsored by Safety National and Sedgwick. Nominations are being accepted for the award through Sept. 1, 2021.
The award-winner presentation and related breakout sessions have always been a hallmark of WCI's annual conference.
Leadership when it counts
Perhaps the greatest positive action of the last two years has been the insurance industry's leadership in creating a positive influence in discussions and actions taken to further diversity and inclusion. This year's conference will highlight these efforts. Hosted as part of the Annual Prayer Breakfast, conference attendees are encouraged to pre-register and attend these sessions. The conference also will continue to highlight the Alliance of Women in Workers' Compensation.
What's more, WCI, a nonprofit entity, provides continuing support for charitable activities. Never before has our long-supported charity Give Kids the World (GKTW) needed us more as its forced, temporary pandemic closure inflicted unprecedented hardship. This year's support by WCI and the conference will include the "Night of a Million Lights" gala, which will be held at the GKTW campus on Sat., Dec. 11, 2021, the night before the conference starts. (More at www.wci360.com/give-back.)
Elsewhere, proceeds from the annual conference Golf Tournament will be donated to Kids Chance Florida in financial support of deserving children of injured workers to further their education. Donations and other support also are being provided to The Pet Alliance of Greater Orlando, which will be a part of the Exhibit Hall at the conference. And finally, curriculum support and scholarships for students who are a part of the workers' compensation industry have been established to enhance knowledge of workers' compensation as a part of the Juris Master's Degree Program sponsored by the Florida State University College of Law.
The bottom line
WCI is excited about this year's conference, if for no other reason than the simple act of being together again. The conference has reached new heights in our support of the oftentimes forgotten workers' compensation, safety and health industries.
Find out more at wci360.com.
James N. McConnaughhay ([email protected]) is general chair of the Workers' Compensation Institute. The opinions expressed here are the author's own.
See also: