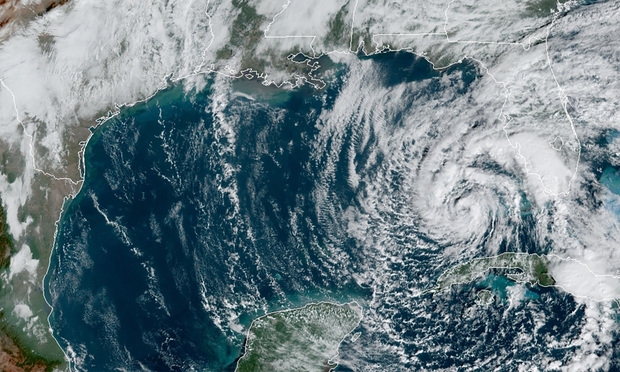 Year-end numbers are in, and for the property & casualty industry, the financial results for 2020 were dictated by the ongoing impact of the COVID-19 pandemic and catastrophe losses, a new AM Best report explains.
Best's Market Segment Report, "Catastrophes and COVID-19 Changing Business Trends for P&C Insurers," compared direct premium volume for 33 P&C lines of coverage through the third quarter of each of the last five years. For most lines, premium volume had been rising through the end of 2019, data shows. This trend reversed in 2020 for a number of key reasons pertaining to the global pandemic and extreme weather activity.
Most prominently, stay-at-home orders and government-mandated business closures tamped down premium levels in 2020, the report states, as did efforts by insurers to aid consumers through the pandemic in the form of rebates, refunds and payment deferrals.
The massive decline in private passenger vehicle traffic in 2020 forced insurers' hands in offering premium refunds and discount programs to insureds. According to AM Best, this resulted in a 2.5% drop in direct premiums written by private passenger auto insurers through the first nine months of 2020, compared to 2016-2019, when rate increases drove premiums upward.
Commercial property lines premium also increased — specifically fire, allied lines, and the property portion of commercial multiple peril policies. This was mainly due to rate increases coming into 2020, the report notes, and this pricing momentum continued through the first three quarters of 2020.
On catastrophe losses, with the record number of named storms during the 2020 Atlantic hurricane season combined with a record-breaking wildfire season, AM Best expects claims costs to maintain pressure on pricing and continue to drive average premium costs upward.
A potential upside for P&C insurers, researchers note, is that all of the auto insurance lines have benefitted from less traffic on the roads, with commercial auto liability generating its lowest loss ratio since 2016. Private passenger liability and physical damage were each down 15% in 2020 from the same time a year ago. While the severity of losses continues to be a challenge, loss frequency decreased due to the decline in miles driven.
Related: