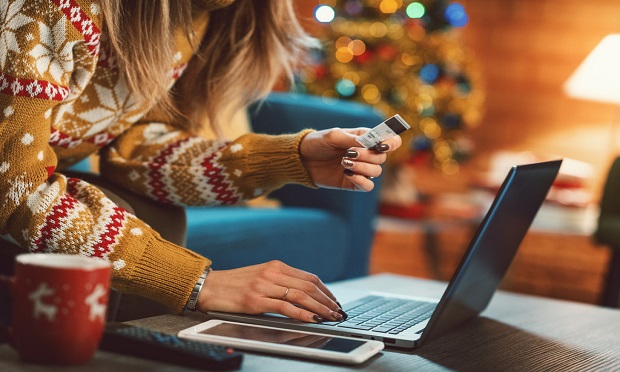 Two-thirds of American consumers are concerned about their data security this holiday season, according to results from the fourth annual Holiday Shopping ID Theft survey.
The study of more than 1,000 U.S. adults by ENGINE Insights, with results published by Generali Global Assistance, also reveals how the coronavirus will impact shopping behavior this year. More than 80% of consumers said they plan to take their business online as coronavirus cases surge, with 48% of respondents indicating that they will shop in at least one brick-and-mortar store this season — down 15% from 2019.
"Consumers' shopping behavior has evolved rapidly as a result of the pandemic forcing even the 30% of Americans who used to avoid online shopping entirely to take their business online," Paige Schaffer, CEO of Global Identity and Cyber Protection Services at Generali Global Assistance, said in a statement.
Identity theft remains a top consumer concern
The study's findings also indicate how the widespread shift to a digital business environment during COVID-19 has likely heightened consumers' awareness of cyber threats: Consider that two in five survey participants said identity theft is their greatest threat this year. Of the biggest threats to their identity, 61% of shoppers indicated that data breaches of online merchants or credit card providers are their top concern — a 14% increase from last year.
Furthermore, 28% said that having their identity stolen due to a COVID-19-related scam is the most significant risk to their info.
Some consumers also are influenced by the outcomes of past data breach events, according to the survey. Sixty percent of respondents said a data breach event would have some impact on their willingness to do business with a retailer in the future, depending on how valuable they perceive the goods or services the company provides. Another 17% stated they would not do business with a breached company again.
When asked about which type of business consumers think is most secure with personal data, 40% of respondents said they trust big box stores the most; 36% said e-retailers are the most trustworthy, while just 20% said they trust local small businesses.
"While consumers growing apathy around breaches continued, our survey also showed that more of them understand the need for identity protection," said Schaffer. "Making sure the average consumer's personal information is safe and offering them support in the wake of an incident will improve customer loyalty among all retailers from the big box superstore to the local mom and pop shop."
Related: