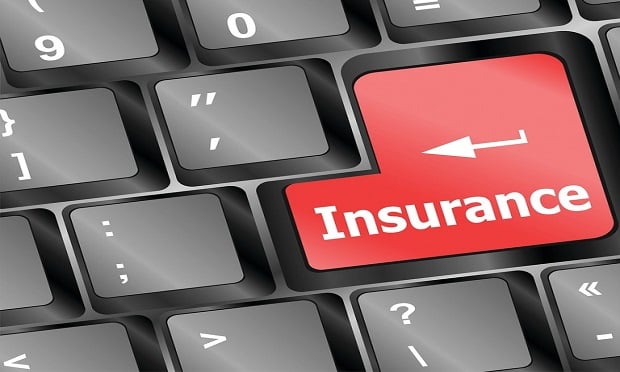 While personal lines insurers may have their work cut out for them when it comes to standing out in what appears to be a market dominated by traditional, price-driven, commoditized products, innovation may yet lead to disruption down the road, a Deloitte consumer survey has revealed.
When queried about the types of auto, home, and renters' insurance concepts they'd prefer, the coverage features they desire, and their willingness to share information, most of the survey's 1,000 U.S. respondents remain fairly conservative, opting to stick with the basic, standard policies already familiar to them.
However, when probing a bit deeper, the survey found room for innovation — even in standard policies. For example, many respondents indicated interest in being able to more easily and frequently adjust their basic auto coverage depending on how they use their vehicle. One option offered was "being charged less when your car is parked in a garage" — perhaps top of mind when many respondents weren't driving due to pandemic-prompted stay-at-home recommendations or longer-term shifts to remote work rather than commuting.
In addition, a significant proportion appeared open to far less traditional coverage concepts. Indeed, a wide range of respondents showed interest in a more comprehensive approach to their personal insurance needs that would blur the traditional silos of standard auto and homeowners' policies.
The desire for greater flexibility extended to a concept not available in today's market — dubbed "freedom to move" — an all-encompassing policy that would cover the use of a wide range of vehicles, from borrowing a friend's car to rentals, biking, or perhaps even riding a motorized scooter. Respondents intrigued by this concept were likely expressing a desire to be insured no matter how they go from place to place, rather than be limited to a traditional auto policy tied to one vehicle they own. Those using a variety of transportation options appear keen on having a more holistic coverage solution as an option.
Meanwhile, the concept of "invisible coverage" (in which insurance would be included as part of a car purchase or lease agreement) generated interest as well, especially among the youngest respondent segment — perhaps reflecting the fact that most surveyed expressed a desire for greater simplicity and holistic service. On the homeowner/renter side, "invisible" coverage automatically provided as part of a mortgage or rental contract, with claims support provided by a bank or real estate agent, generated even more interest than the concept spurred for auto coverage.
Also drawing significant support among homeowner respondents was the concept of having a "home concierge" to provide 24/7 support and serve as a kind of personal risk manager, including priority access to repair specialists. This, again, may be indicative of the respondents' general preference for more holistic personal coverage solutions.
A 'disconnect' on connected coverage
It's interesting to note that what is perhaps the biggest auto insurance innovation of the past decade did not draw particularly strong interest among a majority of buyers surveyed — that being the use of sensors (either installed in vehicles or via a smartphone app) to monitor where, when, and how a policyholder drives in real-time. Such "connected" policies registered relatively low support among most respondents, even if it meant getting broader service offerings as part of the deal, such as remote diagnostics, maintenance reminders, and retail offers.
Still, that may end up working out for insurers if self-selection gets them a smaller but lower-risk class, as those who consider themselves to be among the better group of drivers seek connected coverage to earn premium discounts.
Demand for connected coverage also trailed among homeowners and renters surveyed, but keep in mind that the smart home concept is much newer for this line than it is for auto, where sensor-driven, usage-based policies have been heavily advertised for quite some time.
Bottom line: Bolster traditional sales and service, but keep experimenting.
Most of Deloitte's survey respondents indicated that, with all things being equal, they would likely stick with tried and true standard policies. This might prompt insurers to merely make incremental improvements in current products and services.
But these are anything but normal times, and not just because of the recent COVID-19 outbreak. Even before the pandemic altered our lives in so many ways, the insurance market was already becoming increasingly virtual as digitization and connectivity offer the promise of heightened flexibility and adaptability — elements this respondent pool rated very highly.
Therefore, while most personal lines consumers surveyed may be comfortable for the moment with the standard policies they already have and usually renew, it doesn't mean insurers should assume customers will always prefer to stick with the status quo — especially if provided with a more comprehensive and compelling alternative.
That's particularly the case when marketing coverage options to the market's youngest consumers. The survey documented an ongoing transition to a new generation of personal lines buyers more likely to opt for virtual interactions, do-it-yourself applications, and alternative coverage models. Across the board, the youngest segment of the respondent pool appeared to be more open to new approaches for their personal insurance needs.
As more young drivers hit the road and purchase or rent homes, the transition to digital shopping, sales, and service is very likely to accelerate. Insurers, therefore, should be experimenting with new types of coverage, services, and distribution options to prepare for a more dynamic marketplace — one in which turnover may eventually become far more frequent than it generally is in personal lines today.
Indeed, insurers should consider expanding their focus beyond commoditized products marketed mostly based on price if they expect to disrupt the market, build new niches, and gain a competitive advantage. Helping personal lines consumers address a variety of exposures in a more holistic package of coverages and services may help differentiate their brand and deepen customer connections.
In the end, consumers have come to expect ongoing innovation by a wide array of their product and service providers. Enticing policyholders with increasingly engaging iterations of auto and homeowners' insurance should be no exception.
Click here for Deloitte's full US auto/homeowners' insurance consumer survey report, as well as details about responses from our full global survey.
Former NU Property & Casualty magazine Editor in Chief Sam J. Friedman ([email protected]) is now the insurance research leader at Deloitte's Center for Financial Services. Follow Sam on Twitter at @SamOnInsurance, as well as on LinkedIn.
This piece is published with permission from Deloitte. See www.deloitte.com/about to learn more about Deloitte's global network of member firms.
See also: