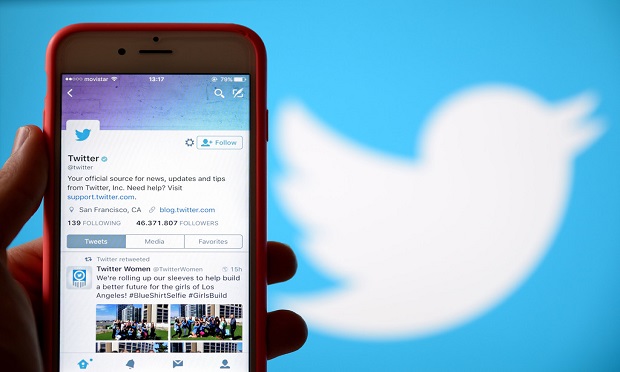 Insurance agencies can't afford to ignore the reach of social platforms, and Twitter is especially valuable for brokers and agents looking to tap into a wider audience. As a platform for sharing your knowledge and expertise, you can quickly build a strong reputation on Twitter. By building a following and networking amongst industry contacts, you can access a lot of new business.
Here are our best tips for leveraging Twitter as an agent or broker.
1. Be smart about who you follow
When you're jumping into the world of Twitter, it can be tempting to follow everyone you come across. Whilst you're right that Twitter is all about following — that's the first way to engage with the community — it helps to be discerning about who makes it onto your list of followers.
By following a vast number of accounts, you might think some of these people will follow you back and boost your list of followers, making you seem like a big shot in the community. However, this type of following is basically akin to spamming Twitter, and the algorithms will catch onto you. Follow industry-relevant accounts that post high-value content that inspires you. There are no shortcuts to getting a Twitter following.
2. Stay on-trends
One of the great things about Twitter is that it lets you see which topics are trending, giving you the opportunity to stay current and engage with the cutting edge of the P&C insurance debate. Often, Twitter is the first place that a new development will get shared, and the platform doubles as a fast-paced news site for many. Pay attention to Twitter trends and share your expertise and unique analysis with the world.
"In this fast-paced environment, there can be an increasing pressure to chip in," warns Oswaldo Henry, an expert at Australianhelp and Essayroo. "If a trending topic is outside your area of expertise, weighing in with irrelevant or ignorant perspectives can damage your authority." You don't have to contribute to every discussion — when you do get involved, make it count.
3. Hashtags, hashtags, hashtags
Hashtags are one of the first things you need to get your head around when delving into the world of Twitter. The use of hashtags is one of the primary ways you can keep track of trending topics, and by tagging your own content, you can become active in specific discussions and bring your content to a wider audience.
Because hashtags bring more attention to your tweets, it's tempting to spray as many as you can into each post. However, spamming hashtags will only reduce the value of your content. Your knowledge and expertise as a broker are highly specified, so use specific hashtags to ensure you're finding the right niche.
4. Be authentic
"When you're networking on Twitter, authenticity is a key part of the brand you're building," says Timothy Kendrick, writer at OXEssays and Paper Fellows. "People need to see you as an honest voice, engaging in topics for the right reasons because you have something of value to share."
When you're reaching out to individuals or firms through Twitter, this authenticity needs to shine through, so make sure every message you send or tweet you engage with uses a curated response rather than some stock reaction. If you want to respond to new followers, an automated response might seem like the most efficient way to do it. But a human and bespoke reaction will add more value to your account.
5. Find better engagement through visual content
Twitter is a world awash with words, and an engaging piece of visual content can be attention-grabbing in people's feeds. Infographics are a great way of putting across information in a readable and attractive manner; if you're offering eye-catching content, it's more likely to be shared far and wide.
Make sure you only share high-quality content — stock photos, low res images and poor design will damage your reputation. When someone visits your profile, they should see your authenticity and professionalism.
Wrapping up
Twitter is a fantastic way to engage with a broader community. By building a reputation on Twitter you'll be able to tap into a wider client base, as well as establishing yourself as an authority in your area. It's also a dynamic and engaging platform itself that will help you stay on top of current trends. It's an essential tool for agents and brokers.
Katherine Rundell is a Twitter writer at Do My Coursework and Academized services and a blogger at Professional Essay Service. She is a digital marketing strategist and supports businesses and brands in expanding their client base through cutting edge digital means. This article was published with permission.
Related: