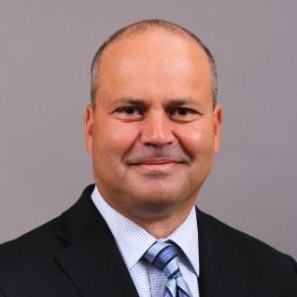 The construction industry has experienced its ups and downs over the past 20 years, but one thing hasn't changed: the need for builders' risk insurance. While builders' risk insurance has become standard in the industry, that doesn't mean these policies look the same as they did a decade ago — nor should they. No two projects are alike and new exposures are recognized or uncovered frequently. This makes it necessary for builders' risk insurance to constantly evolve and offer new and unique coverage options.
"When I started in the industry, builders' risk insurance covered the 'sticks and bricks' of a project and the cost to put them together — essentially, materials and labor," said Art Sieder, divisional vice president for Great American Insurance Group Property & Inland Marine. "But there were likely so many other exposures that have always been present at a job site and weren't covered."
That's not the case any longer. The ever-changing needs in the market have made it important for insurers to continue to evolve and enhance their builders' risk product. For example, as a result of a loss, construction projects can run behind schedule. Coverage for delays in completion, such as loss of anticipated income streams or additional soft cost, has been incorporated into builders' risk policies. Time element exposures are just one example of risks now covered in a standard policy.
Still, there exist even more unique exposures that a contractor or owner wouldn't think to ask for but may certainly encounter — things like scaffolding and temporary structures, jobsite trailers and contents, sewer backup, crane re-erection costs or pollutant cleanup, to name a few. If these special perils aren't addressed in a standard builders' risk policy, the contractor or owner may face severe financial repercussions.
That's why it's important for the contractor or owner to have coverage options to scale for the size of their project and a wide range of exposures. "With our new Cornerstone Complete® product, we provide protection for the perils that aren't thought of by offering more than 20 additional coverages with default limits based on a project's value. Contractors and owners then have the option to tailor the policy for higher limits and add optional coverages. We developed this product after conducting extensive research on insurable losses around job sites. Our goal is to provide the flexibility needed to create the most comprehensive builders' risk policy that can meet the unique needs of any given project," said Sieder.
Equally important is a deep understanding of the industry and the evolving nature of exposures in construction. "Any claims department handling builders' risk absolutely must be specialists in their jobs and laser focused on a resolution so that the insured's downtime is minimized and they're made whole as quickly as possible," he said. "If an insurer doesn't tick all these boxes, it's important to find one that will. The success of a construction project may depend on it."
**Great American Insurance Group, 301 E. Fourth St., Cincinnati, OH 45202. Policies are underwritten by Great American Insurance Company, Great American Assurance Company, Great American Alliance Insurance Company and Great American Insurance Company of New York, authorized insurers in all 50 states and DC.