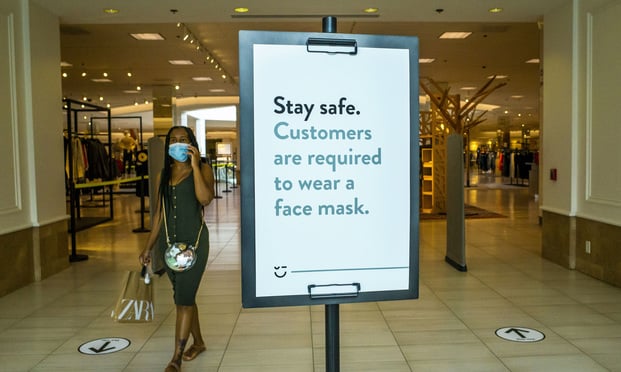 Lawsuits over denial of coverage for business interruptions due to COVID-19 are piling up in New Jersey courts, but some experts expect the plaintiffs will have a difficult time recovering.
The District of New Jersey saw 20 COVID-19 business interruption suits filed or removed from state court in July alone. A similar pattern is taking place across the nation, and a proposal before the Judicial Panel on Multidistrict Litigation to consolidate those suits could create the largest MDL ever.
Insurance carriers typically say that claims for closures related to COVID-19 are not eligible for business interruption coverage because of a lack of damages to the premises. The plight of businesses whose claims for coverage were turned down has been a high-profile issue, with lawmakers in New Jersey and elsewhere weighing various measures that would mandate coverage under some circumstances.
A bill that would require insurance companies to cover business interruption claims related to the COVID-19 emergency declaration was introduced earlier this year in New Jersey's Legislature, where it stalled. The Assembly gave the bill a second reading on March 16 but it never reached a floor vote because of discussions over amending it. The measure never made it to the Senate floor as part of a group of bills that made up a COVID-19 emergency package.
Some in the insurance industry have vowed to fight business interruption coverage suits, with Chubb CEO Evan Greenberg declaring that making insurance companies pay COVID-19 business closure costs is "plainly unconstitutional."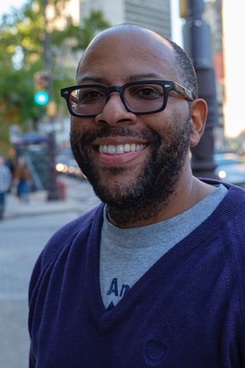 "They face very long odds," said Adam Scales, a professor and associate dean for academic affairs at Rutgers Law School in Camden, and an expert on insurance law. "The basic problem is that most business interruption policies have a requirement for direct physical loss. They are generally organized around physical events — it's not designed to insure against a bad business climate, it is designed to deal with calamities that befall your business."
On the plaintiffs' side, at least a half-dozen suits were filed by a team of three law firms. Merlin Law Group of Tampa, Florida, which specializes in representing policyholders in insurance disputes, teamed up with the Moskowitz Law Firm of Coral Gables, Florida, a class action firm; and Bathgate, Wegener & Wolf of Lakewood. Another team of class action firms, Carella Byrne Cecchi Olstein Brody & Agnello of Roseland, along with Seeger Weiss and Robbins Geller Rudman & Dowd, have also filed a couple of suits.
Another New Jersey firm — Mattleman, Weinroth & Miller of Cherry Hill — had four business interruption suits in federal court in New Jersey.
On the defendants' side, Zurich American and The Hartford are the most frequent targets of business interruption insurance suits in New Jersey. Zurich has retained Mound Cotton Wollan & Greengrass in two cases, and Wiggin and Dana in another. The Hartford has retained Steptoe & Johnson LLP.
Restaurants, retail stores and hair salons are behind many of the New Jersey business interruption suits. Other suits were filed by the Casino Beach amusement pier at Seaside Heights and by three minor league baseball teams. At least one law firm, Stern & Eisenberg of Pennsylvania, is among the policyholders filing business interruption coverage suits in New Jersey. And many of those filing suits are smaller outfits but at least one public company, Ralph Lauren Corp., filed a business interruption suit in New Jersey.
John Randy Sawyer of Stark & Stark in Lawrenceville said he has reviewed more than 100 business insurance policies on behalf of prospective clients but has filed only two suits. The suits that he filed involved policies that cover communicable diseases. Most policies he reviewed have an exclusion for viruses, he said.
But some of the prospective clients who he turned down found other lawyers willing to take their case.
"They're swimming upriver and heading into a brick wall. A lot of people filing these suits are in for a disappointment," Sawyer said. "Other firms are willing to file these suits. They must think there's some way to get past these exclusions. I don't see it."
Adam Moskowitz of the Moskowitz Law Firm likewise said he vetted prospective clients carefully and brought suits only where insurance policies don't exclude coverage for communicable diseases. He also noted that some other law firms were filing suits with policy language excluding coverage for communicable diseases.
"There are always class actions filed and you question why," he said. "Some firms do different types of due diligence than others."
Moskowitz filed business interruption suits in California and New Jersey as well as his home state of Florida. He said he picked New Jersey as a venue because some insurance companies have regional offices in the state, and because the state's federal judges are known for their handling of mass tort litigation.
Scales, of Rutgers Law School, said insurance scholars are closely watching the unfolding events related to business interruption insurance during the pandemic.
While the lack of physical damage may be a hurdle, some policies allow claims for official actions taken by civil authorities, which would include shutdown orders, Scales said. Under that type of claim, the policyholder still has to show physical damage, but "there's room for creativity, and there might be some cases that squeak by," Scales said.
Insurance companies warn that a group of cases that could pose a catastrophic risk to the insurance industry might get traction under the pandemic, Scales said. Insurance works well for "uncorrelated" events such as auto accidents because not everyone has an accident, but "there has probably never been a more correlated event in human history than COVID-19. Courts will have some sympathy here," he said.
Business interruption suits are proliferating despite apparently long odds at success because such suits are relatively simple and inexpensive to file and maintain, Scales said. Most lawyers filing them don't know much about insurance, he said.
"Right now, the clients have nothing. There's at least a 5% chance the plaintiffs will end up winning," Scales said. If the case is dismissed, "the client is going to blame the insurance company who screwed me over, unless the plaintiff's lawyer really screws up. In general, people think money grows on trees."
Plaintiffs lawyers will be focused on surviving summary judgment and getting the case to a jury, Scales said. "If the insurer doesn't win on summary judgment, that insurer is going to be thinking very seriously about the settlement. The insurers have to win this before the judge. If it gets beyond the summary judgment stage, it's going to settle."
Related: