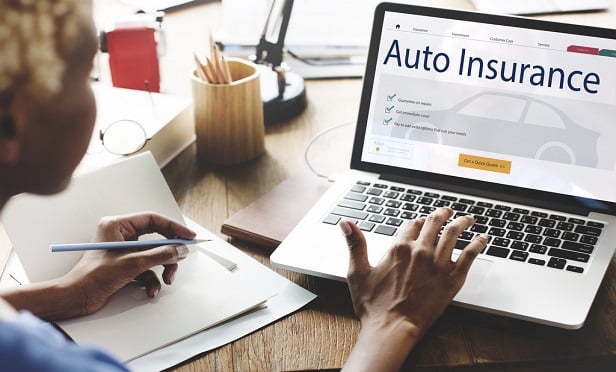 The insurance industry, like many others, is adopting intelligent, automated solutions that improve customer experiences, workforce efficiency, and the bottom line. In today's world, these capabilities are essential to continue operations without risking the health of both employees and customers.
InsurTech has also provided much-needed agility to deliver value at every stage of the insurance claims lifecycle. However, its promise goes well beyond the pandemic. If implemented, technology solutions like field management software have the power to transform service experiences and provide up to 12 times annualized ROI for property and casualty providers and third-party administrators.
A catalyst for improved customer experience
COVID-19 has spurred a sharp rise in the digitization of the customer experience. According to the J.D. Power 2020 U.S. Auto Insurance Study, insurance company websites — for the first time in the study's 21-year history — officially surpass agents in terms of importance to client interaction and service. People expect digital, on-demand solutions and are happy to take more control over their experience with self-service and self-scheduling capabilities, which eventually lowers the burden on call centers.
In a recent webinar, Mark Phillips, director of field service for AIG, said, "A key point of disappointment for consumers is a lack of communication and follow up. That will drive customer dissatisfaction." AIG works primarily with third-party companies to dispatch adjusters, many of whom were using paper-driven processes. The lack of digital experience frustrated many customers.
According to Phillips, AIG realized it needed to get the 500,000 third-party contractors it dispatches annually to adopt more sophisticated digital solutions. AIG selected a field service management platform that was easy to implement and provides an end-to-end solution that is more effective for both customers and the workforce.
Enabling smarter, faster service
InsurTech provides more than just digital communications. It allows carriers to optimize schedules and improve the performance and efficiency of its adjusters, including blended workforces comprising both direct-hire personnel and third-party contractors.
Once the operations team has optimized schedules for adjusters, it is important to equip those in the field with the tools necessary to communicate directly with the customer, assess the damage and determine coverage. Mobile apps, for example, can enable two-way communication between adjuster and customer, notifying policyholders of when the adjuster will arrive, when their assessment is completed, and the latest status of their claim.
HSB, a leader in equipment breakdown insurance and other specialty coverages, inspection services, loss reduction and engineering-based risk management, deploys skilled engineers to inspect equipment used in highly regulated industries. These complex inspections are conducted on a variety of equipment following strict schedules. HSB conducts more than 100,000 of these inspections a year.
Managing and completing them requires care and coordination to ensure the inspection is done on time, and no detail is missed. "We're in the middle of a modernization program," said Paula Homan, director of engineering EISL for HSB, during the recent InsurTech webinar. "We're looking at the engineer of tomorrow. How do these tools help them to be better equipped to do their inspection?" The company's first step in its modernization program was to equip its engineers with intuitive mobile tools to improve performance in the field, allowing them to work more efficiently while decreasing the risk of errors.
Once the adjuster has completed the assessment, and the repairs are finished, the insurance provider should assess the overall performance across the lifecycle of the claim. With a powerful analytics dashboard, insurance companies can use data-driven insights to make informed decisions about which contractor they should use if some perform better than others.
Conquering industry-wide disruption
IoT will continue to be a strong disruptive force that introduces new challenges and opportunities. As insureds' devices get smarter, the InsurTech software like field service platforms will need to respond. Some devices and appliances will be able to signal an issue to the manufacturer, triggering a repair order before a major issue such as a water leak occurs. This timely alert can prevent major losses and keep homeowners out of the claims process, saving them time and money.
Connected devices also will change the way consumers buy coverage. Rather than covering one item they've purchased, they can buy coverage bundled for all the smart devices and appliances throughout their home. Furthermore, because these devices enable preventative maintenance, they can potentially change the future of underwriting and lead to discounts on insurance premiums for customers. Carriers should advocate for the adoption of these devices with their insureds as it benefits both parties in terms of reduced loss costs and improved customer experience.
InsurTech, like field service technology, will continue to evolve and introduce new capabilities that improve the way claims professionals work and how consumers engage with their insurance experience. From customer self-service capabilities to adjuster schedule optimization and mobile tools, end-to-end digital solutions provide a single point of communication for all parties, visibility into schedules and locations of adjusters, as well as higher customer satisfaction and NPS scores.
Samir Gulati is the chief marketing and product officer at ServicePower and responsible for market strategy, product roadmaps, demand generation, product marketing and corporate marketing. He has over 25 years of experience in global product and marketing leadership roles in technology companies. Contact him at [email protected].
Related: