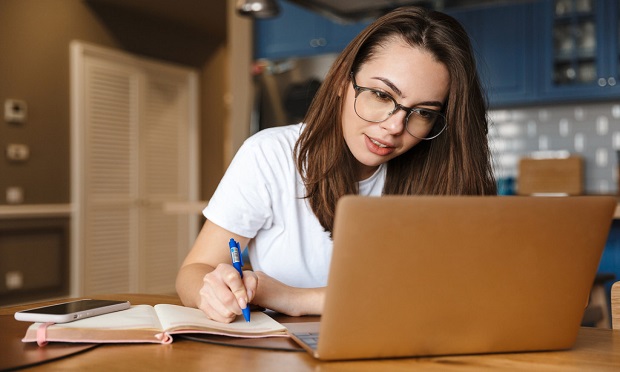 The coronavirus, a once-in-a-lifetime black swan event for global societies and business, is presenting never before experienced challenges to the economy — including the insurance sector. Fortunately, emerging technologies now provide agents and carriers with new capabilities to maintain and in many cases even grow business in this unusual climate.
Advancing customer-centricity
The pandemic threat is forcing the public to confront the fragility of life in a shocking and devastating manner. This translates to a corresponding recognition of the importance of a variety of insurance coverages. Given the current times, where meeting in person with insurance customers is untenable, being able to conduct business remotely through electronic technology is more vital than ever for agents and carriers.
Coronavirus also puts an added importance on understanding the end customer, their needs and the breadth of available and suitable products. Enter real-time data and analytics, which are rapidly changing and improving as critical capabilities for the insurance sector. The traditional lack of structured or targeted risk data often caused lag time or a mismatch of insurance options, which is unacceptable given the importance of meeting customer needs and building one's own business. This highlights the need for carriers and agents to step up integration of emerging technologies to keep pace with the changing market.
Spotlight on data analytics
Examples of advanced capabilities for the industry are the availability of three full years of comprehensive data from nearly one million agents and a smart machine learning platform that modernizes how the insurance sector maintains and grows its business. This entails the use of real-time data analytics to provide companies with an in-depth look into a book of business to visualize an existing client base and pinpoint greater opportunities for success. This also allows agents to conduct business electronically/remotely with tremendous insight in order to provide the best available products for clients.
A recent World Insurance Report found that more than half of insurers who were interviewed are partnering with InsurTech ventures for help with many facets of the insurance business. According to predictions from McKinsey & Company, the global InsurTech market is expected to grow more than 40% by 2023.
These pre-pandemic predictions are likely to rise. The popularity of InsurTech has also been aided by a younger, more digitally-savvy consumer base used to speed, convenience and transparency. They tend to prefer convenience, ease of product comparison and a simpler purchase process.
In response to demand, some countries have already relaxed regulations to encourage testing in certain client segments, showing the potential for valuable future partnerships between both retail and commercial insurance sectors and parallel technology providers. The U.S. is currently home to the most InsurTech companies, and it remains the pioneering market for the industry.
Up-selling and cross-selling
The McKinsey Panorama InsurTech Database shows that the main growth drivers in the InsurTech market have been increases in up-selling and cross-selling and a boost in customer experience. Cost reductions can include decreased risk and capital costs, reduced administrative and acquisition expenses and reduced loss.
So how does this translate into the current global situation? The incorporation of tools such as data analytics and AI can dramatically transform how the insurance sector responds to changes in the market. Keeping agents and carriers one step ahead allows them to identify, monitor and analyze key information, and also to provide products that are relevant and timely.
It's critically important to be able to collect, analyze, score and build reports on current and prospective customers. Companies can identify markets of the uninsured, as well as under-insured. This type of precision understanding of data is revolutionizing the industry in terms of marketing and customer acquisition. Highly actionable information can result in exceptional operational efficiency and revenue growth — especially in times of uncertainty such as these.
"Clients using these technologies are already noticing rapid-growth through increased efficiency and revenues," stated General Agent Grant Fraser, CEO of Fraser Financial/MassMutual. "They are meeting our business needs by creating value through technology and analytics."
Looking to the future
The archaic processes of yesterday and the sector's reputation as an old-school industry are giving way to technologies for rapid change. InsurTech has made great strides in the last decade and is poised to help agents and companies navigate these fast-changing times to provide the highest efficiency, best customer experience and business growth.
Mike Kratzer ([email protected]) is the Founder and CEO of Citytwig, a rapidly-growing InsurTech that increases efficiency/revenues for the insurance sector.
Related: