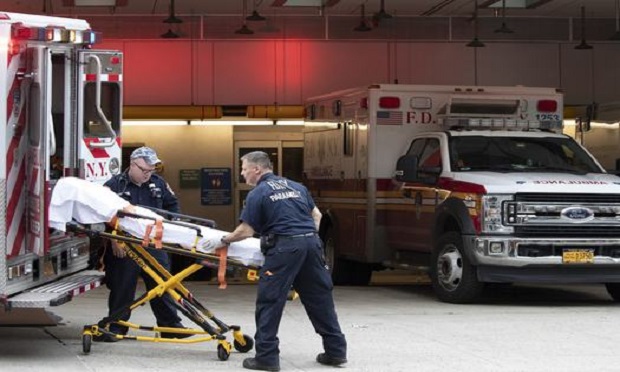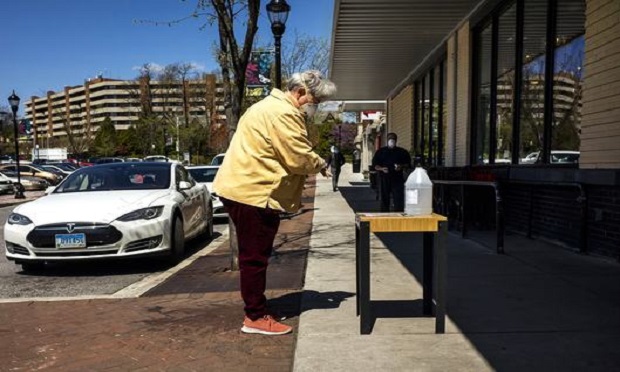 Editor's Note: Here are the latest key updates you may have missed over the past weekend relating to the novel coronavirus (COVID-19) as of April 13, 2020.
In the U.S.
According to Johns Hopkins University (as of April 13, 2020):
Total U.S. cases: 558,999
Total U.S. deaths: 22,154
Stimulus checks for millions of Americans will start rolling out this week, said the Internal Revenue Service on Friday (April 10). The government will issue $1,200 checks to individuals with adjusted gross income below $75,000, and $2,400 to married couples filing taxes jointly who earn under $150,000, as well as $500 per qualifying child.
To meet growing demand from individuals shopping from home, Amazon announced plans to hire an additional 75,000 workers for its logistics operation.
In a video testimony to Congress on April 9, Postmaster General Megan Brennan said the USPS could run out of cash by October due to dramatic drops in business due to the coronavirus pandemic.
CDC Director Robert Redfield said the coronavirus has stabilized across the U.S. and is expected to slow its spread in the coming days. "We are nearing the peak right now," Redfield said in an interview with NBC. "I think sometime, hopefully this week, we will be able to say — you'll know when you're at the peak when the next day is actually less than the day before."
The I.I.I. estimates that U.S. auto insurers will refund $10.5 billion to policyholders nationwide.
Chubb announced a support program to help ease the financial burden of the COVID-19 pandemic on its U.S. small-business clients by issuing an automatic 25% reduction in the sales and payroll exposures used to calculate their premium as well as a 15% reduction in premiums for their commercial auto insurance.
The Trump administration said it will require health insurers to provide free antibody tests. Antibody tests, according to health experts, can detect who has developed immunity against the coronavirus.
Northeast governors will announce a joint plan on Monday (April 13) on how they will coordinate the reopening of businesses and schools once the pandemic eases, said New York Gov. Andrew Cuomo.
Around the world
According to the World Health Organization (as of April 13, 2020):
Total cases globally: 1.77 million
Total deaths globally: 111,652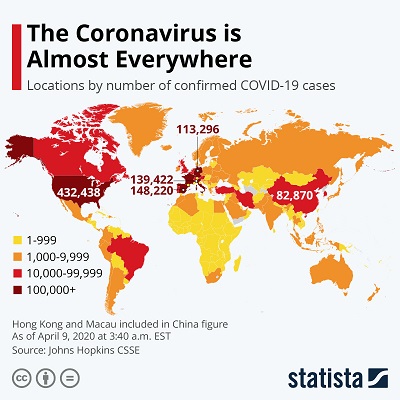 The U.S. (524,514), Spain (166,019), Italy (156,363), Germany (123,016), and France (94,382) have the most reported coronavirus cases globally.
Three coronavirus vaccines are currently being tested in human trials with 70 vaccines in development around the globe, said WHO.
According to CNN, Vietnamese airline Vietjet launched an insurance policy, SKY COVID CARE, which would allow passengers to claim up to 200 million Vietnamese dong (around $8,465) if they are infected with the coronavirus while traveling on one of its flights.
Spain reported the biggest decrease in new coronavirus cases since March 20, while Portugal reported the smallest increase in daily new cases since March 24.
Coronavirus testing kits made by two companies in South Korea are expected to arrive in the U.S. this week, Korea Economic Daily reports.
Related: Coronavirus update: Unemployment rises, global stimulus packages and more