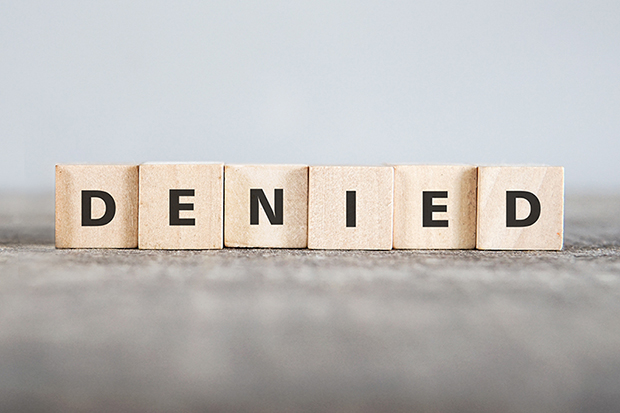 Editor's Note: The following article expresses the opinion of the authors, who represent policyholders, not the editorial team at PropertyCasualty360.
People and businesses across the world are reeling in response to the outbreak of the novel coronavirus disease (COVID-19), and many will be looking to their insurance policies to assist with their recovery efforts from the impact of the disease. The insurance industry and its representatives, though, are universally taking the position that policyholder losses are not covered under standard-form, first-party property insurance policies. Almost all in the insurance industry cite "virus and bacteria" or "contamination" exclusions, and simultaneously contend that the impact of a virus on property does not constitute "property damage."
Policyholders, courts and insurance regulators need to be skeptical and question these assertions. The concept that the presence of a virus does not constitute property damage is simply not true. Nevertheless, when insurance industry representatives were seeking approval from the states to include virus exclusions as part of their property policies, that is precisely what the industry argued. Because the approval for insurers to use these exclusions was obtained in 2006, through the use of what many consider to be false and misleading information, courts or state regulators now should prevent insurers from enforcing those exclusions in order to avoid paying for COVID-19 claims.
This is nothing new. The industry has a habit of presenting information to state insurance regulators in a way that is most favorable to insurers in order to obtain exclusions. In the 1970s and 1980s, industry representatives described the intended scope of "pollution exclusions" in a strikingly similar fashion. Thereafter, policyholders proved that insurers lied as to the effect of pollution exclusions, misrepresenting what they intended to insure, for example, in Morton International Inc. v. General Accident Insurance Co. [629 A.2d 831 (N.J. 1993)], and St. Paul Fire Insurance Co. v. McCormick & Baxter Creosoting Co. 923 P.2d 1200 (Or. 1996).
As a result, many courts and state insurance regulators deemed the exclusions unenforceable as to a wide variety of claims.
We now find ourselves in an eerily similar situation, and policyholders should once again demand that the courts and insurance regulators refuse to enforce these virus exclusions. Courts should force insurers to pay appropriate claims resulting from viral contamination that attaches to property or physically affects property rendering it uninhabitable or unfit for its intended use.
Misrepresentations to regulators
Whenever an insurance company wants to change the policy form that it is using to sell insurance to policyholders in a given state, the carrier generally must first seek approval from the state insurance department to make the change to the documents. In 2006, in the wake of the Severe Acute Respiratory Syndrome (SARS) epidemic, property & casualty insurers sought approval to introduce new virus and contamination exclusions.
The goal in 2006 was expressly to exclude coverage for virus and disease-causing agents. This was accomplished through filings across the country with state insurance regulators by insurance industry trade groups that allow members or subscribing insurers to use regulator-approved, standardized policy forms. In this instance, the Insurance Services Office, Inc. (ISO) and the American Association of Insurance Services (AAIS) represented hundreds of insurers in seeking approval of the new virus and contamination exclusion. A close comparison of the ISO and AAIS filings reveals a unified and similar approach in representations to the regulators to obtain that approval.
For its part, ISO submitted an ISO Circular, dated July 6, 2006, titled "New Endorsements Filed To Address Exclusion of Loss Due to Virus or Bacteria." Among other things in the Circular, ISO stated in relevant part:
While property policies have not been a source of recovery for losses involving contamination by disease-causing agents, the specter of pandemic or hitherto unorthodox transmission of infectious material raises the concern that insurers employing such policies may face claims in which there are efforts to expand coverage and to create sources of recovery for such losses, contrary to policy intent.
In light of these concerns, we are presenting an exclusion relating to contamination by disease-causing viruses or bacteria or other disease-causing microorganisms.
Separately, AAIS filed the following Filing Memorandum:
Property policies have not been, nor were they intended to be, a source of recovery for loss, cost, or expense caused by disease-causing agents. With the possibility of a pandemic, there is concern that claims may result in efforts to expand coverage to create recovery for loss where no coverage was originally intended …
This endorsement clarifies that loss, cost, or expense caused by, resulting from, or relating to any virus, bacterium, or other microorganism that causes disease, illness, or physical distress or that is capable of causing disease, illness, or physical distress is excluded …
Cases before 2006
Statements by ISO or AAIS that property insurance policies "have not been a source of recovery for losses involving contamination by disease-causing agents" or that property insurance policies "have not been, nor were they intended to be, a source of recovery for loss, cost, or expense caused by disease-causing agents" is false, and therefore the exclusions were obtained through misrepresentation and should not be enforced.
By 2006, the courts had repeatedly found that property insurance policies covered a variety of claims involving disease-causing agents, including the following:
E Coli bacteria,
radioactive dust,
noxious air particles,
lead,
asbestos,
mold,
mildew,
"health-threatening organisms,"
vaporized agricultural chemicals, and
pesticides.
For instance, in Cooper v. Travelers Indemnity Co., [N.D. Cal. (2002)], the court found that infusion of property with E Coli bacteria amounted to direct physical loss to that property.
Indeed, prior to 2006, courts had uniformly held that if an accident, condition or event made it impossible to use property for its intended purpose, this amounted to physical loss or damage to such property. Physical loss or damage has included the following:
falling rocks,
contamination of food products with wood splinters,
loss of foundation,
infiltration of gasoline,
presence of carbon monoxide,
oil fumes, and
odor from methamphetamine production.
As a result, assertions by ISO or AAIS or other insurers in 2006 that their insurance policies were not responding, or were not intended to respond, to these claims, were blatant misrepresentations. The reason for their position is obvious: Just as when they presented misleading information to secure approvals of the pollution exclusions in the 1970s, the insurance industry wanted to exclude an existing virus and contamination exposure while maintaining premium levels. Why not keep premiums high and limit the coverage if you can pull it off?
Courts and enforcement of pollution exclusions
This is not the first time in the regulatory process that the industry has asserted false positions that an exposure was not currently covered so that an exclusion "clarifying" coverage should not include any reduction in premiums or other regulatory scrutiny. The same thing happened in the 1970s when the insurance industry sought approval of the "sudden and accidental" pollution exclusion. Policyholders, courts and state regulators should not ignore that the industry has now taken nearly identical positions, and the courts should refuse to allow them to escape the cost of covered COVID-19 claims.
The most comprehensive analysis of the history of the insurance industry's efforts to secure regulatory approval for the "sudden and accidental" pollution exclusion occurred in the New Jersey Supreme Court's decision in Morton International Inc. v. General Accident Insurance Co., cited previously.
The Morton court examined the standard insurance industry explanatory memoranda submitted to state insurance regulators in 1970. The memoranda minimized the effect that the new "sudden and accidental" polluters exclusion would have on existing insurance coverage, on the ground that the losses anticipated under the exclusion were already not covered. The New Jersey Supreme Court's examination of the regulatory history was specifically conducted in light of the insurance industry's assertion that the 1970 "sudden and accidental" polluters exclusion "precludes coverage for all pollution damage, whether or not intended unless the discharge of pollutants was 'sudden' (meaning abrupt) and 'accidental,' or a so-called 'boom' event." After careful consideration of the insurance industry's contentions, the court found that the insurance industry's standard explanation, as filed by the Insurance Rating Board, included statements that were "paradigms of understatement," "simply untrue," "astonishing … inaccurate and misleading," "simply … indefensible," and, "perilously close to deception."
The court determined that the insurance industry represented to state insurance regulators in 1970 that the "sudden and accidental" polluters exclusion merely clarified pre-existing insurance coverage. The court found that in 1970 the insurance industry had failed to disclose its intent to restrict coverage for gradual pollution damage. The court determined that "[h]aving profited from that nondisclosure by maintaining pre-existing rates for substantially-reduced coverage, the industry justly should be required to bear the burden of its omission by providing coverage at a level consistent with its representations to regulatory authorities."
Since Morton, policyholders have obtained the concurrence of many more state supreme courts applying the Morton rationale in Oregon, Alabama, Rhode Island, Pennsylvania and elsewhere.
Courts should not let the insurance industry have its cake and eat it, too. Having falsely claimed that virus and contamination exclusions were already in effect, that they were requesting regulatory approval for a mere clarification in the form, and that therefore no premium reduction was warranted, the insurance industry should now be prevented from relying on these exclusions to bar coverage for COVID 19 claims.
Richard Lewis ([email protected]), John Ellison ([email protected]) and Luke Debevec ([email protected]) are partners in Reed Smith's insurance recovery practice group that exclusively represents policyholders throughout the United States and internationally.
Related: