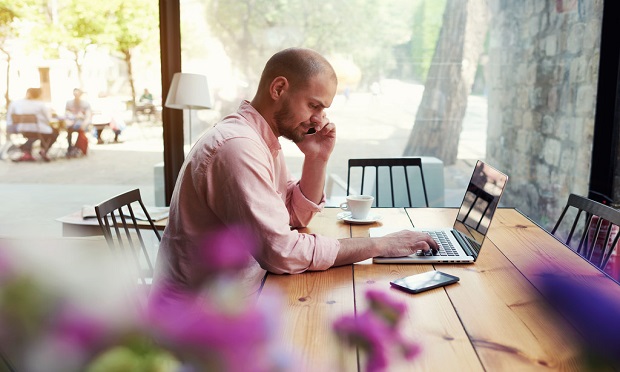 The COVID-19 outbreak continues to create uncertainty for individuals and businesses, driving demand for new service levels and angst around how to operate in a more remote working environment than ever before.
The insurance industry is on the front lines of the pandemic when it comes to supporting customers in this time of need. But for many agencies, this situation is posing the same operational threat to their own business as their clients are experiencing.
Agencies must be flexible now. Remote access to the same information and tools that agents are used to having in the office is key. At the same time, insureds fear not having access to their agent and critical documents during uncertain times. It is more important than ever that insurance agencies think through all the ways they can be there for customers, even if it isn't from the office.
What follows are a few strategies to consider as part of any insurance agency business continuity plan to ensure the highest level of customer service, especially during the COVID-19 outbreak.
Cloud technology
The cloud is the most vital way to keep your insurance business running anytime, anywhere. Keep employees connected to up-to-date client and policy information using virtually any connected device, enabling them to reach and service clients at any time regardless of extreme weather or other unforeseen circumstances.
With the cloud, your critical applications and data reside in a secure data center, which provides redundancy for power, internet access and a physical infrastructure that offers greater protection from natural and man-made disasters as well as other unpredictable business interruptions. Since applications are hosted remotely in data centers and accessible via the internet, new users can quickly connect to the system and gain access to data across your business to serve clients anytime, anywhere.
Self-service portals and mobile apps
Keeping channels of communication open and being accessible are critical in uncertain times. If you can't be there in person, consider how digital technology, such as self-service customer portals and mobile apps enable clients to access and manage their policy documents whenever they need them.
Through a customer self-service portal, customers can obtain proof of insurance, access insurance documents, make premium payments, report First Notice of Loss, and track claims processing. Integrated with your agency management system, the portal syncs all activities by the customer in real time so that you are always kept up to date with your customers, even during uncertain times.
A customer-facing mobile app takes these capabilities even further and puts them in the palm of your customers' hands. Your customers will feel even more at ease by being able to access their documents and begin a claim without having to reach you via the phone.
Digital collaboration tools
Let's face it: We know our industry is riddled with paper, and one particularly paper-heavy process is applications and renewals. But these processes cannot stop right now. When you cannot be in the office, this process needs to become as digital as possible in order to continue to function efficiently.
Using technology such as digital smart forms for commercial lines applications to easily capture, store, validate, display, submit customer information, add comments and make certain questions "required" make the application process easy and stress-free for insureds. Traditionally, this process would take several days and meetings to complete the application. But you can offer a more digital approach and give your customer one less thing to worry about.
Additionally, e-signature tools shorten the process of traditionally having to either come in the office to sign or wait for the application to be mailed in a fraction of the time. It is too much hassle and potential stress to have to print, sign and scan an application. Instead, give the insured the opportunity to sign their application forms electronically.
Connected and protected
Fear of the unknown can cause people to panic, and remote work can feel isolating. People want to feel connected and protected during uncertain times, so look for new ways to keep in touch with your team and your customers. The more your team feels connected, the better equipped they will be to effectively address the needs of your customers, especially during the unprecedented global pandemic that we face today.
Digital technology creates new ways of doing business and can enable you to navigate uncertain times together so you can safeguard your most important assets: your relationships with loyal customers and employees.
Kris Hackney ([email protected]) is executive vice president of customer experience at Applied Systems, Inc. The opinions expressed here are the author's own.
See also: