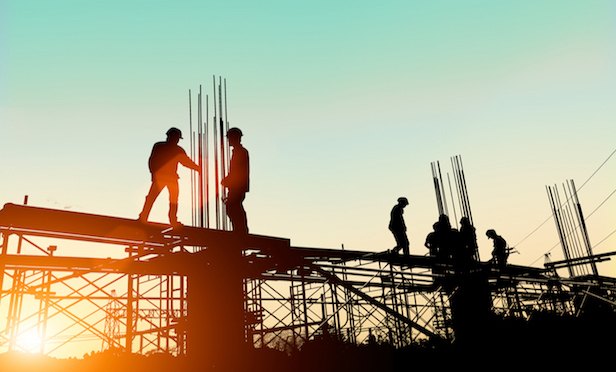 DALLAS — Construction industry experts report that it is only a matter of time before the effects of COVID-19 impact their business and future projects.
Michael Keester, a shareholder/partner at the national law firm Hall Estill, believes contractors, architects and construction workers will be impacted.
"The coronavirus is affecting everything from travel to sporting events to college class attendance to work environments, including construction projects," Keester said in a recent interview. "With the virus expanding in the US, I expect the impact on major construction activities to become more profound. As workers become infected, sick and quarantined, labor shortages could very well arise. This may delay and otherwise affect ongoing construction projects. Owners and contractors will be involving their lawyers and reviewing their contracts to determine their rights and obligations under those agreements."
He said clauses involving time for completion will become even more relevant.
"Construction projects always have a 'time for completion' component and many contractual provisions may certainly come into play in any construction project which is affected by labor shortages from the coronavirus," Keester said. "Most construction contracts for large projects, including the typical AIA forms, have provisions making time of essence to the contract and certainly the scheduling of the contractor's work is of utmost importance to most contracts."
Keester said the emergence of the coronavirus and labor shortages, in an industry already plagued by shortages, will impact many construction projects.
"I also suspect that the lawyers for contractors and owners will be reviewing the contracts of their clients to see what they've agreed to do, and what contractual rights and duties exist in light of the conditions caused by the spread of the coronavirus," he said. "There are many terms that will be relevant to those discussions including the various contractual terms relating to the contractor's schedules, substantial completion, delays, liquidated damages and other contractual provisions."
Many will be reviewing agreements to see if timely performance is excused by the labor shortage caused by this virus, he said.
"One exemplary provision that is pertinent to this issue is §8.3 of the General Conditions of the AIA Forms, e.g., A-201-2007," Keester said. "That provision deals specifically with delays and extensions of time and gives certain excuses to the contractor for delays caused by certain events. This provision, for example, allows that certain stated delays of the contractor may be excused and may justify extensions of the contract time by change order. These include delays caused by 'unusual delay in deliveries, unavoidable casualties or other causes beyond the contractor's control or other causes that the architect determines may justify delay'."
Keester said there will be more than a few debates about the language in those contracts.
"I foresee much argument over provisions like the ones mentioned and excuses to the contractor for shortages in his labor forces caused by the coronavirus," he predicted. "There will be discussions between contractors, architects, construction managers and owners regarding the impact of this virus, and the various contractual provisions regarding delays, substantial completion, force majeure events and potentially, even whether such labor shortages give the owner a good excuse to invoke the 'Termination for Convenience' clause of the contract in order to find and hire a contractor who can provide sufficient labor force to complete the project in a timely manner."
Keester said there will likely be claims and litigation as a result of COVID-19.
"As the coronavirus impacts the labor force and the availability of workers to satisfy the contractor's scheduling and other obligations on construction projects, we will see additional claims and litigation," Keester continued. "This virus may very well impact the contractors' ability to engage an adequate labor force to keep the projects on schedule and to meet their substantial completion obligations. There will be an increase in claims relating to contractual scheduling and project obligations; mediations, arbitrations and litigation over contract terms such as delay clauses, force majeure provisions, liquidated damages and other terms will certainly be filed."
Construction worker protection and health care facility concerns might also come into play, he surmises.
"In addition to contract provisions relating to scheduling, timing and completion of work, other contractual covenants may be implicated in disputes between owners and contractors as a result of COVID-19," Keester said. "For example, we may see owners draft new contract terms to require testing or to require quarantines of workers involved in construction projects in operating facilities, especially hospitals or other medical facilities. There may be owners or contractors suspending contract work for stated periods, again especially in buildings with ongoing operations and employees, much as some universities are beginning to do. This 'social distancing' policy may or may not be allowed under the contract terms. Similarly, some owners may simply shut down work and prevent further construction activities in occupied areas to prevent the spread of the virus, and they will need to consult their contracts in order to determine what rights they have to suspend work."
As an example, the severity of the impact of COVID-19 on South Carolina's construction industry will be determined by the virus' effect on the globally interconnected workforce, with primary emphasis on manufacturing employees (material) and construction workers (labor) with the Port of Charleston or any other seaport caught in between, according to a report by Colliers International. Direction for those involved in the construction industry can be found by analyzing US/China and SC/China trade conditions and examining current construction labor realities in Singapore, according to the report.
Lisa Brown is an editor for the south and west regions of GlobeSt.com, where this piece first published.
Related: