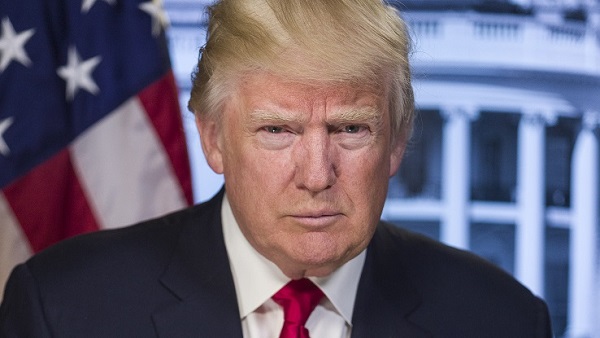 President Donald Trump plans to declare a national emergency Friday over the coronavirus by invoking the Stafford Act to open the door to more federal aid for states and municipalities, Bloomberg reported Friday.
Trump said he was mulling the idea on Thursday during a meeting with Prime Minister Leo Varadkar of Ireland. Reporters asked Trump if he was going to declare a national emergency under the Stafford Act, which governs disaster relief and emergency assistance. Trump responded: "We have things I can do. We have very strong emergency powers under the Stafford Act." He continued, "I have it memorized practically as to the powers in that act, and if I need to do something, I'll do it. I have the right to do a lot of things that people don't even know about."
Bloomberg reported that two people familiar with the matter say that Trump "is under increasing pressure to act as governors and mayors nationwide step up actions to mitigate the spread, closing schools and canceling public events."
Trump tweeted that he will hold a news conference in Washington at 3 p.m.
I will be having a news conference today at 3:00 P.M., The White House. Topic: CoronaVirus!

— Donald J. Trump (@realDonaldTrump) March 13, 2020
"Senate Democrats have urged Trump to invoke the Stafford Act and other disaster declaration requests they say would free up more than $42 billion in funding for states available in the Disaster Relief Fund," Bloomberg reported.
During a Friday morning press conference, Treasury Secretary Steve Mnunchin said that the administration's negotiations with House Speaker Nancy Pelosi, D-Calif., and Senate Majority Leader Mitch McConnell, R-Ky., for a second coronavirus bill have included discussions on Small Business Administration lending. "We're going to go to Congress and ask for a very significant increase in SBA lending authority," Mnuchin told reporters.
Mnuchin said that the administration is "going to deal with things as they come up. Again, certain authorities we have — authorities we don't have we're going to go back to Congress quickly."
Trump is also "very interested in the payroll tax cut," as the negotiations continue, Mnuchin said.
As to Americans' falling 401(k) balances: "Don't stare at the screen. It'll be higher a year from now," Mnuchin said.
Related: