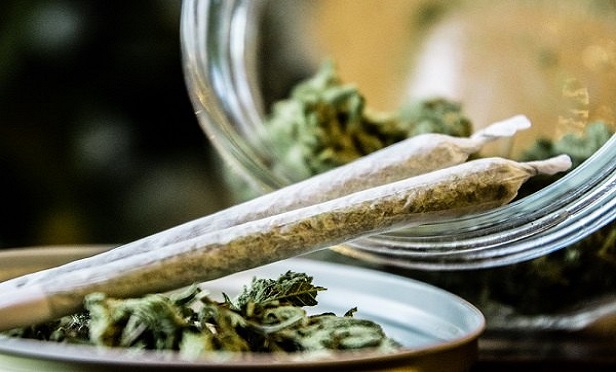 Marijuana use recreationally and medicinally is on the rise, creating a variety of conflicts for employers and insurers when it comes to pre- and post-employment drug testing for workers and coverage for workers' compensation claims. A physician cannot prescribe marijuana for a patient, and its medical efficacy is still unknown for many illnesses. In addition, product strength and its effects on the body vary depending on the method of ingestion and product strength. It has also not be recognized by the FDA as a prescribed medication.
A new webinar on Nov. 19, Cannabis in the Workplace: Workers' Comp and Employee Use, looks at using cannabis to treat workers' comp injuries, considerations, and coverage questions for insurers, provide answers for employers on applying drug policies, and share insights on impairment.
Teresa Bartlett, M.D., senior medical officer for Sedgwick, will address the medical aspects of marijuana use, determining coverage for workers' comp claims and its efficacy for different conditions. Alex Malyshev, counsel at Carter Ledyard & Milburn LLP and co-chair of their cannabis, hemp & CBD industry group, will provide insights for employers concerning drug testing and applying zero-tolerance policies.
Marijuana and impairment
Individuals who use marijuana have a greater risk of on the job mistakes. According to a study from the National Institute on Drug Abuse, the incidents of industrial accidents can increase by 55% for employees under the influence of cannabis. They are also 85% more likely to suffer some sort of on the job injury, and their absentee rate increases by 75%.
Even though an employee may test positive for marijuana, however, that does not mean the individual is impaired. Unlike tests for alcohol that can confirm a blood alcohol level and that a person is under the influence, similar tests are still in development for testing marijuana impairment.
"We have to remember that THC (the substance that creates the high) deposits in the fatty tissue and shows positive on drug tests long after impairment has passed," explains Bartlett. "There are new drug testing devices being developed and tested to help solve for the impairment question. The Drager device is on the market and has been used in Germany and Canada. It is currently being evaluated in the U.S. and will show levels of the drug in the system. In the meantime, impairment is determined by a series of questions and exercises that have been used by law enforcement for a long time."
Despite what some users may think, there are health risks and impairment associated with regular cannabis use. "There is much research that needs to be done to fully understand how marijuana interacts and stimulates receptors throughout the body," shares Bartlett. "Thus far, what we have seen is that marijuana poses a five-fold risk of a heart attack within one hour of exposure, and the risk of stroke is 4.7 times greater if there is weekly use. Other literature has demonstrated high blood pressure and high pulse rate leading to anxiety."
Marijuana concerns for employers
Since marijuana is only legal on a state-by-state basis and is still illegal at the federal level, this creates some interesting conflicts for employers operating in multiple jurisdictions or working on projects subject to federal guidelines.
"Practically speaking, employers want to retain good employees, and employees are often confused about legality (both at the state and federal level)," says Malyshev. "Employers should, therefore, have clear guidelines and communicate them to their employees. Some employers have been discontinuing drug testing for marijuana in states where it is legal (recreationally and medically)."
Adding a layer of complication to the issue are hemp and cannabidiol (CBD) products. Hemp is legal in all 50 states, as are CBD products made from it because it does not contain the THC found in marijuana. CBD products derived from cannabis are not legal in all 50 states and can only be used in states where medical and/or recreational marijuana is legal because it contains THC.
What does this mean for employers with zero-tolerance policies or that have specific policies regarding cannabis or CBD use? Malyshev says it depends on the state where the employee works. "In addition, there are certain industries where state laws will have no impact. For instance, the U.S. Department of Transportation's Drug and Alcohol Testing Regulation [49 CFR Part 40, at 40.151 (e)] does not authorize "medical marijuana" under state law to be a valid medical explanation for a transportation employee's positive drug test. CBD, when derived from hemp, is no longer a controlled substance. Therefore, it should not be lumped in with cannabis."
Even though state laws are relaxing the penalties for use marijuana use medicinally and recreationally, that still doesn't give workers the right to come to work impaired by cannabis, alcohol or other substances. Malyshev indicates that the risks for employers depend on the type of job. "Impairment is generally treated the same, but testing is more difficult since cannabis metabolites can be detected in urine even 30 days after someone ingests the drug."
For a little more clarity on these and other employment topics related to marijuana use, join us on Nov. 19 at 2 pm ET for Cannabis in the Workplace: Workers' Comp and Employee Use.
Related