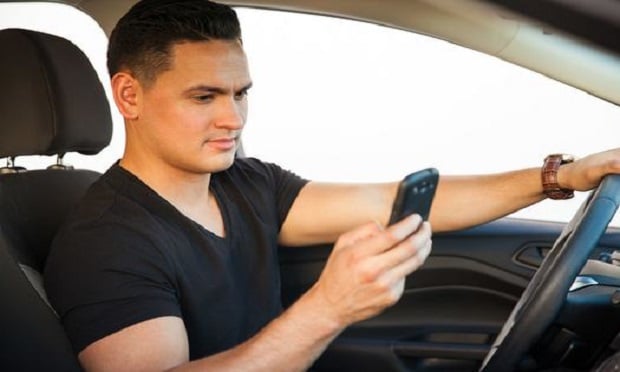 Editor's note: PropertyCasualty360 is committed to providing our readers with the latest insurance news and information. To that end, we are now publishing select stories in both English and Spanish. To read this article in Spanish, please click here. Stay tuned for more Spanish-language content on key insurance trends and topics.
PC360 recently spoke with the president of PIA of Puerto Rico and the Caribbean, Carlos Felipe Silén Escudero, about the role insurance professionals play in promoting safe driving behavior.
PC360: Carlos, what are the key risks associated with distracted driving?
Carlos Silén: Safety is clearly at risk. Every day on the road, distracted driving adds to the safety risks drivers have to be aware of and manage.
Let's look at three 2017 stats from the National Highway Traffic Safety Administration that point out the risks of distracted driving:
More than 3,160 deaths in the United States were due to distracted driving behaviors.
Nine percent of fatal crashes were reported as distraction-affected crashes.
Nearly 600 "non-occupants" (pedestrians, bicyclists and others) were killed in distraction-affected crashes.
What's causing the most distractions? It's simple: The phone. You not only see people texting while they drive, but some are watching videos on their phones and using social media. That's a big issue, especially here in Puerto Rico. It's why many accidents take place — and not just "fender benders," but more serious accidents.
It used to just be men shaving or women finishing makeup in the car. Now it's more than that. People are looking at their screens and not the road.
When drivers text, they take their eyes off the road for an average of 4.6 seconds, sometimes longer. At 55 mph, that means a driver will go about the length of a football field without looking at the road.
And the cars themselves can distract drivers. Maps and navigation systems are distracting, even though the use of a voice navigation system can help.
PC360: Are these risks the same for commercial drivers?
Silén: Distracted commercial drivers present a much, much bigger exposure. Quite simply, the liability is greater because commercial drivers are behind the wheel of bigger vehicles, like trucks and semis. Commercial drivers have a large responsibility.
They also might use handheld phones for navigating delivery routes, increasing their distractions.
Plus, commercial drivers might intertwine work responsibilities and home-life distractions on their phones. Add that to a larger vehicle, and the possibility of having passengers on board, and the risk of injury and liability is much greater.
PC360: How are these risks currently affecting claims for personal auto insurance customers?
Silén: Since there isn't an exclusion on auto policies for distracted-driving behavior, and drivers are more distracted than ever, we may be seeing higher premiums as a result.
On top of that, in Puerto Rico, we're seeing a steady increase in auto insurance premiums resulting from the effects of natural disasters.
Furthermore, it's not easy to reward the responsible driver who is not engaging in distracting behavior. While technology is the largest risk factor in distracted driving, it could also be the remedy [in the form of user-based driver data delivered through mobile devices].
PC360: How are these risks currently affecting claims for commercial auto customers?
Silén: Claims for commercial auto vehicles involving distracted driving can be much bigger. Drivers who are victims of a distracted driver are more likely to file a claim if they are involved in an accident with a commercial vehicle
PC360: What role do independent agents play in combating distracted driving?
Silén: Distracted driving and other risks just make the risk manager's job that much more important. We can and should help our clients have a better claims experience. The industry needs to find ways to reward customers who are safe on the road, and we as agents can play a key role.
Our responsibility is to help our customers be safe. "Don't take on risky behaviors" is the message we should give our customers.
We're in the best position to deliver it. And we might help save a life.
Carlos Silén is an independent agent from San Juan, Puerto Rico, and president of PIA of Puerto Rico and the Caribbean, which is a sponsor of the American Insurance Marketing and Sales Society (AIMS).