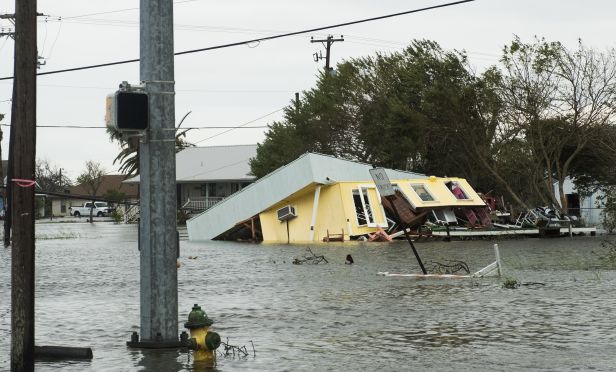 If it seems that "once in a lifetime" storms, like Hurricanes Florence and Michael, are happening more often, you're right. According to the Centre for Research on the Epidemiology of Disasters, catastrophic floods and storms have risen by 7.4% each year in recent decades. And not only are these 100-year weather events more frequent, but they are also costlier than ever. In 2018, Hurricanes Harvey, Irma, and Maria set a new U.S. annual record, causing more than $300 billion in direct damages, according to the National Centers for Environmental Information.
Although the most extreme catastrophic events, such as the California wildfires, get the headlines, there is almost nowhere in the country untouched by disaster. And the process of recovery and rebuilding can bring its own dangers if a homeowner or business owner is underinsured, according to CoreLogic, a property information, analytics and data-enabled solutions provider. Its 2019 Insurance Coverage Adequacy Report shows increases in reconstruction costs in certain disaster-prone areas range from 5.6% to 7.6% over a two-year period.
To quantify the risk of underinsurance on homeowners and other stakeholders, CoreLogic examined four U.S. regions with exposure to natural hazards from 2016 to 2018:
California wildfire risk. California is estimated to have a 5.6% reconstruction cost increase. If just 1% of homes at very high-to-extreme risk of wildfire are destroyed, the undervaluation would equate to approximately $25 million if the coverage isn't current.
Florida hurricane-related storm surge. Reconstruction costs in Florida's Atlantic region increased an estimated 5.6%. If 5% of homes with very high-to-extreme storm surge risk were destroyed, the reconstruction cost undervaluation would be approximately $205 million if coverage isn't current.
Houston hurricane-related storm surge. Houston has had a reconstruction cost increase of approximately 7.6%. If flooding in Houston caused 5.4% damage to homes in very high-to-extreme risk flood areas, a 7.6% undervaluation would equate to $49 million if coverage isn't current.
Oklahoma tornado risk. Oklahoma is estimated to have a 6.6% reconstruction cost increase from 2016 to 2018. If a severe convective storm caused 20% damage to only 1% of homes that are deemed at high risk of tornado winds, the reconstruction cost undervaluation is approximately $34 million if coverage isn't current.
Facing financial devastation
In addition to these monetary costs, there are the human costs for those affected. "Underinsurance issues can cause financial devastation for property owners," says Amy Gromowski, senior leader analytics at CoreLogic. Underinsurance has significant effects on the lending industry as well, according to Frank Nothaft, chief economist for CoreLogic. Underinsured homeowners may not be able to rebuild their homes. Their place of business may also be affected, so their family's income is at risk. The end result: loan delinquencies and mortgage defaults. After 2017's Hurricanes Harvey, Irma and Maria, delinquency rates on home mortgages tripled in the metro areas of Houston, Texas, and Cape Coral, Florida, and quadrupled in San Juan, Puerto Rico.
Properties left damaged or abandoned due to underinsurance may cause a substantial loss in property value, further harming a region's recovery.
Guy Kopperud, industry solutions principal at CoreLogic, spoke to several homeowners affected by the California wildfires last year. He heard firsthand from many victims who had lost their homes and were unable to rebuild due to underinsurance. "The news is full of property owners initiating lawsuits because of this very thing," Kopperud says.
The widespread flooding in Houston from Hurricane Harvey offers another recent example of the danger of underinsurance. The flooding was unprecedented and marked one of the most geographically widespread flood events in recent U.S. history. CoreLogic estimates that insured and uninsured flood loss was between $25 billion and $37 billion — with a shocking 70% of that damage being uninsured.
Corelogic's report underscores the need for insurers to make certain that homeowners carry the amount and type of coverage they need, based on updated reconstruction cost values and the variation of labor by market. The data show how much building costs can change in just two years. And in hard-hit California, legislators are responding. The report notes that recent legislation requires insurers to recalculate reconstruction costs at least every two years, or offer renewing policyholders the opportunity to recalculate using a reconstruction cost inflation factor.
The financial impact of underinsurance is widespread — but can be minimized or avoided entirely. Kopperud sums up the bottom line: "After surviving a natural disaster, property owners should be able to trust that their homeowner policies will allow them to recover from loss."
The 2019 Insurance Coverage Adequacy Report is available free online.