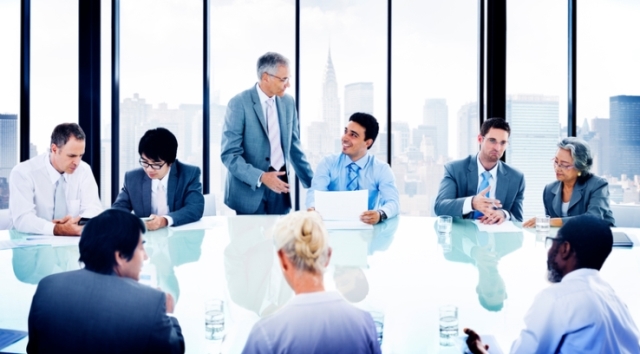 The history of insurance can be traced to ancient times when Mediterranean sailing merchants added provisions to loans so that if a shipment was lost at sea the money need not be repaid. Over the many centuries since, the industry has evolved as regulation, globalization, and economic ups and downs caused insurers to adapt to market conditions. But, by and large, insurance has been a steady ship over the past several hundred years with a claims-based, product-centric focus anchoring the business model.
Those calm waters started to churn about a decade ago as InsurTech business models began to enter the scene. By blending insurance with emerging technologies, countless new startups have emerged, and they're embracing customer-centric concepts formed around artificial intelligence and behavioral economics.
All these new companies are shaking up the status quo and causing traditional insurers to not only take notice, but to take action. For some, that has meant a willingness to work with these new startups to welcome new culture and an entrepreneurial mindset within their workforce.
These emerging technologies present an opportunity to reinvigorate insurance through the creation of diverse teams whose members come from different nationalities, backgrounds and generations. InsurTech and the entrepreneurial minds in the space encourage a reshaping of the traditional business model by working with teams who incorporate new ways of thinking. As a consequence, these insurers are appealing to workers who in the past may not have shown an interest in insurance by actually doing some really cool new things.
Mixing things up
At Startupbootcamp, we pair startups with these more traditional insurance companies. It can be challenging for the larger companies, on their own, to identify this talent and foster an entrepreneurial mindset. By introducing these startups into the traditional insurance corporate environment, the cultures and mindsets are changing within these companies as positive mentoring is experienced on both sides.
For example, our accelerator program has showcased dozens of startups whose technologies are reshaping the insurance industry. Zasti, an artificial intelligence-led incident prediction and prevention platform for aviation and marine insurers, is now working with the London Lloyd's Lab to implement a predictive maintenance model for commercial and industrial clients. ForestCar, a sharing economy platform that offers car owners free airport parking in exchange for renting their vehicles while they're away, has agreed to a pilot program with one of the biggest national parking operators in the United Kingdom. They are now refining their on-demand insurance model with leading insurance providers.
Why diversity is a key element
Gen Z — when considered in combination with the millennial generation — is poised to overtake baby boomers and become the largest living generation. Both groups are incredibly racially diverse and will have a major role in transitioning the United States to a new majority by 2044.
How can insurers be relevant to these customers if the people who are developing products and services for them are from the same homogenous background? Relevancy will come by making sure the people who are creating new offerings are diverse and represent the communities insurers actually serve.
Recruiting these new workers will call for more flexibility than insurance is typically known for. Younger, digital native workers are vastly different than those from generations past. They want customized career paths where they can use their tech skills and are drawn to employers who embrace social causes they care about. They also flock to those that eschew rigid processes and thinking.
A recent study by the Boston Consulting Group found that increasing the diversity of leadership teams leads to more and better innovation and improved financial performance.
"People with different backgrounds and experiences often see the same problem in different ways and come up with different solutions, increasing the odds that one of those solutions will be a hit," the report said. "In a fast-changing business environment, such responsiveness leaves companies better positioned to adapt."
In insurance, there's still much work to do to become more appealing in all those areas. But there's every reason to try, including the bottom line.
The industry is making inroads, however. Conferences and networking opportunities like the Insurance Industry Charitable Foundation's Women in Insurance Global Conference in New York City this June help to raise awareness of the power of diversity as fuel for innovation.
The next wave
As insurers look to build their future-proof workforces and stay relevant through digital transformations, there is much to be gained from learning how the entrepreneurial community thinks and innovates. That's because many millennial and Gen Z workers want to be entrepreneurs or work for companies that embrace an entrepreneurial mindset.
Think about the young entrepreneur who has created a product and decides to troubleshoot a problem by hitting the streets to solve the issue with a customer, in person. Insurance companies have never operated that way. They were designed for the most part, to not talk to people. If they, instead, open themselves to working with entrepreneurs and adapting to this more flexible mindset, they could bring a new idea to market in just 8 to 12 weeks, rather than the traditional months or years and then further refine it based on feedback from clients.
There is more than one way to do great work, which is not the way many insurers have operated for far too long. Young, diverse workers are not constrained by engrained rules. They are passionate about changing the world and realize that failing and then trying again is acceptable. The lessons they learn along the way can help businesses thrive and sort out the problems of tomorrow.
Insurers can lean in to this agile way of thinking as they prepare to recruit workers who will help them see beyond the industry's norms and produce innovative ideas that lead to superior outcomes. Diversity of thought, personality, culture and demographic backgrounds will interest newcomers and inspire the next generation of products and services.
According to a new report on InsurTech from Accenture, insurers are "facing increasing pressure to evolve and reinvent themselves before disruption, caused by emerging technology and insurance startups, hits the bottom line." In fact, according to that report, 96% of insurers think digital ecosystems are having an impact on the industry.
As the InsurTech wave continues to revolutionize the industry, insurers can position themselves for the future by recruiting those who can best help them drive creativity and innovation. They will come from every segment of society that the insurance industry serves, allowing the products and services of the future to accurately reflect the needs of entire communities. Those workers will be entrepreneurially spirited, agile-minded and not afraid of choppy waters.
Sabine VanderLinden is a partner at Rainmaking, the CEO for Startupbootcamp InsurTech, and is supervising the delivery of Hartford InsurTech Hub's accelerator. She will be speaking at the 2019 Insurance Industry Charitable Foundation's Women in Insurance Global Conference June 12-14 in New York City.
Read more:
IICF announces winners of its 2019 Inclusion Champion Award
Age diversity: Risk management's silent partner
Using corporate social responsibility to attract millennial talent