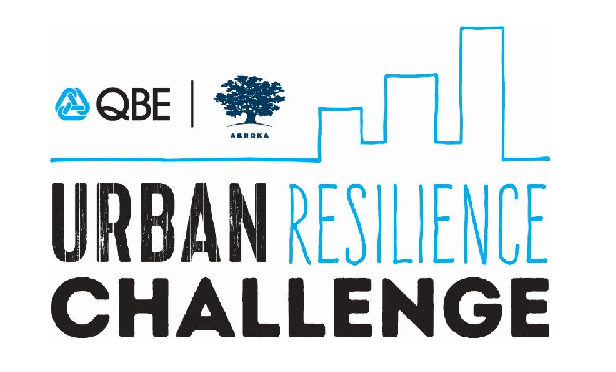 In an effort to celebrate and identify innovators and promote resiliency projects across the U.S., QBE North America and social enterprise group Ashoka have partnered to host their new Urban Resilience Challenge competition.
The Urban Resilience Challenge is a "national social innovation competition" that aims to uncover and fund tech-based innovations that will, in turn, foster resiliency in major cities and urban communities.
QBE and Ashoka are looking for innovators, entrepreneurs, project managers and anyone whose work positively impacts policy and the broader urban ecosystem, creating an environment more resilient against physical, economic, and social risks.
"The goal of the QBE Foundation and the Urban Resilience Challenge is to strengthen the communities that we live and work in every day – whether it be the infrastructure, the people, or the environment around us," said Josie Barnett, Foundation Manager, QBE North America. "By partnering with Ashoka we were able to increase our access to the top innovators and entrepreneurs and as a result, also increase our impact on these communities."
Challenge breakdowns
QBE and Ashoka say the Urban Resilience Challenge will recognize and support transformative, product-centered, technical innovations from for-profit organizations that are impacting policy and the broader urban ecosystem.
The organizations are looking for a wide range of ideas tackling a diversity of issues including:
The Built Environment: Innovations which improve a city's ability to manage its physical assets (buildings, land, and infrastructure) through a natural disaster, environmental degradation, and the overall capacity needs of urban spaces.
Sustainable Economies: Innovations which expand the economic ecosystem and diversity within a city, including the creation of new industries through technology.
Food/Water/Waste: Innovations which improve access to sustainable and healthy food, clean water and reducing commercial and residential waste.
Public Health & Safety: Innovations which improve welfare and protection of the public, environmental health and behavior, city livability, and access to justice, rule of law, and law enforcement.
"Investing in the communities where we live and work demonstrates our commitment to fostering a better, more sustainable future," Russ Johnston, CEO, QBE North America, said in a statement. "Through this challenge, it is our hope that we may help start a movement where people work together to activate powerful innovations that can change the world."
The entry deadline closed May 7 and the Challenge is now in the screening phase where all entries will be assessed and semi-finalists will be selected.
Related: Promoting disaster resilience with Farmers Insurance at IICF's Media Day