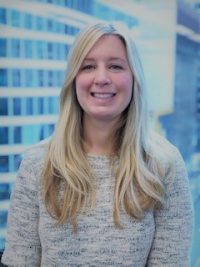 Toria Lessman
Senior Vice President, Underwrtiting Leader, QBE North America
The 'build versus buy' argument has been a boardroom debate for decades. For companies looking for rapid growth, the decision to venture outside to acquire new services, pre-existing assets, or buy entire businesses outright typically involves assuming a level of risk for the company and other stakeholders.
Enter Representations & Warranties insurance, a transactional liability coverage that offers protection from losses that may result from potential breaches or inaccuracies in the representations and warranties made by or about a company involved in a merger, acquisition or a distressed M&A scenario.
"This type of insurance allays the fears a buyer may have about the deal and gives them confidence in the asset they are buying," says Toria Lessman, Senior Vice President, Underwriting Leader, Transactional Liability, QBE North America.
QBE's product provides coverage for a breach of the stated representations and warranties prior to closing. Sellers receive the same benefit and may not be obligated to put up collateral. Although buyers typically purchase the coverage in the majority of deals, sellers can also benefit; they can obtain a clean exit from the deal and profit from the transaction with a reduction or elimination of any required escrow.
Buyers in M&A deals who want to make their offer more attractive are smart to offer this insurance, regardless of whether it has exclusivity or if it enters an auction process Reps and warranties coverage gives all involved parties peace of mind, which can be especially important when the buyer and seller have a good relationship that they want to maintain going forward. R&W coverage ensures there is little to no friction in the transaction and seeks to protect the relationship between the buyer and seller.
"For example, insurance can replace the seller's escrow, enabling the seller to walk away free and clear. It increases both parties' ability to work through that relationship and takes away some of the strain that could manifest in the event of a claim," says Lessman.
This kind of product is a relative newcomer. When QBE first rolled out its Reps & Warranties product in 2015, less than 10 insurers had similar offerings. Today that number has doubled; however, the field is still limited.
"Some of the early hesitation to use the product was due to a lack of capacity, but today there is more appetite to put together creative deals that insurers weren't able to accomplish previously," notes Lessman. "So while the book doesn't renew similar to other lines of insurance, we have a good amount of repeat business from private equity firms."
Lessman adds, "People find us easy to work with. We're efficient. We're comprehensive. We're commercial. We pride ourselves on our ability to get creative during the underwriting process and strive to listen to our partners and be flexible. We work to make sure buyers and their counsel walk away from the process happy and are eager to work with QBE again."
Toria Lessman is senior vice president, Underwriting Leader – Transactional Liability, at QBE North America. You can reach her at [email protected] and find more information here.