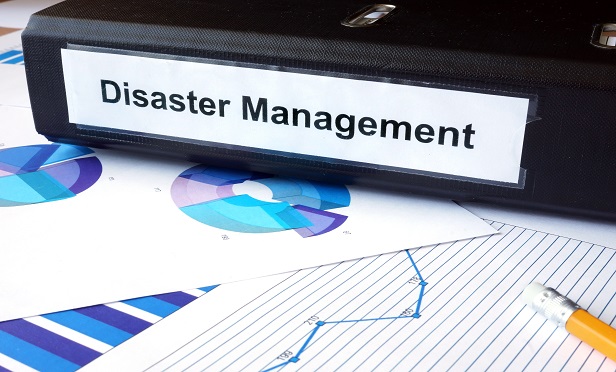 With Hurricane Preparedness Week taking place this week, now is the time for home insurance carriers to look back and identify key lessons from last year's hurricane season to ensure that they're properly prepared to expedite claims quickly and efficiently if a major hurricane were to hit again in 2019.
One of the key lessons from 2018 is that catastrophic events, like hurricanes, have unfortunately become the norm. Hurricanes are getting stronger and creating even more damage each year, especially as homes become increasingly connected. While hurricanes are unpredictable in terms of their ultimate path and strength when they make landfall, one thing carriers can do now to better prepare is evaluate home insurance claims data from previous catastrophic events and adjust their strategic plans accordingly.
To help carriers better prepare, organize and expedite this for 2019, LexisNexis Risk Solutions aggregated Home Insurance Catastrophic Claims Data from Hurricanes Florence and Michael. Key highlights include:
Hurricane Florence: September 2018 – North Carolina
Nearly 64% of all North Carolina home insurance claims in 2018 came as a result of Hurricane Florence, which is the highest in a decade.
In September 2018, the majority of home insurance losses in North Carolina were attributed to Hurricane Florence. It was one of the costliest months on record, nearly 17 times worse than a typical September in North Carolina. September 2018 was likely the worst month on record for the state of North Carolina. In comparison, the damage caused by Hurricane Matthew in 2016 was just a fourth of that of Hurricane Florence.
Hurricane Michael: October 2018 – Florida
Nearly 54% of all Florida home insurance claims in 2018 came as a result of Hurricane Michael.
Home insurance losses for October 2018 averaged year over year were nearly 13 times more than in October 2017.
By reviewing the amount of loss and number of claims filed from the prior year's hurricane season and comparing it against their book of business, home insurers can better plan for this year by estimating how many claims adjusters they'll need on the ground immediately following a catastrophic event. This helps to help expedite the claims process and ensure accurate payout, among other proactive preparations.
Related: Modeling challenges for hurricane flood risk
The time to prepare is now
There is also an opportunity for carriers to identify common causes for these losses and unpaid claims and make recommendations to their customers about how homeowners can help prevent hurricane damage, losses and unpaid claims for the year ahead. The windstorms that whip through with major hurricanes can be the unsuspecting culprit of the most severe damage as they can blow out every window, door and roof of homes that are not hurricane-ready. We can clearly see a large number of the houses in North Carolina and Florida that were impacted by Hurricanes Florence and Michael last year were not adequately protected. Now is the time for insurers to educate their customers about how to identify their homes' vulnerabilities and provide tips to prepare their properties in advance of this year's hurricane season.
Furthermore, one of the causes of unpaid home insurance catastrophe claims is having inadequate homeowners' insurance and flood coverage. Many homeowners' insurance policies are insufficient if the homeowner has to replace the entire home, so now would be an appropriate time for carriers to review their books of business and check in with their customers to make sure that their coverage is as comprehensive as possible. This also provides an opportunity for an appropriate consultation to help ensure that their customers are properly protected. If a customer is in a flood zone, he or she may also need to purchase additional flood insurance through the National Flood Insurance Program or another policy. Checking-in and making these recommendations proactively can help insurers demonstrate value as a good consultant and proves insurers have their customers' best interests in mind.
Preparing for severe weather can be the biggest difference in the degree of damage and ease of efficiency in expediting insurance claims. And in today's technology-driven, instantaneous world, customers who don't get the speed and accuracy in their payout may be quick to switch insurers the next time their policy is up for renewal. With the 2019 hurricane season upon us, in order to promote high customer retention, home insurance carriers should plan now to properly prepare their books of business so that they're set up to exceed customer expectations in the event these homeowners experience hurricane damage and have to file a claim this year.
Related: FEMA chief calls for changing attitudes on storms
Kelly Rush (kelly.rush@lexisnexisrisk.com) is director, home insurance for LexisNexis Risk Solutions. These opinions are the author's own.