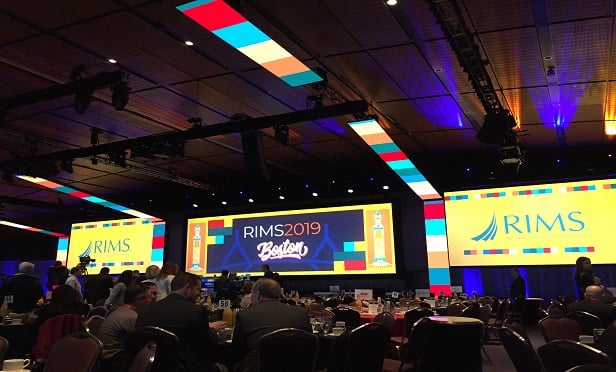 During the recent RIMS 2019 Annual Conference and Exhibition, Pillar Technologies was announced as the winner of the inaugural RIMS Tech competition. Pillar Technologies competed against five other up-and-coming insurance technologies presented by the following exhibitors: Aclaimant, Chronwell, Cybernance, Maptycs and TrustLayer.
The judging panel for the inaugural competition included:
Barry Dillard, director, risk strategies, insurance and compliance at Walt Disney World Resorts
Alan Gier, global director, corporate risk management & insurance at General Motors Company
Anja Rittling, risk manager at Ocean Spray Cranberries Inc.
Lori Seidenberg, ARM, global director real assets insurance at BlackRock
Liz Walker, director, enterprise risk & global insurance at Groupon
Led by CEO Alex Schwarzkopf, the Pillar Technologies team presented its award-winning solution that delivers real-time data regarding eight different environmental metrics for construction managers.
"We recognized that the technologies available to organizations that keep people and property safe were lagging. Our sensors act like a nervous system for a site and are allowing businesses to reduce losses and improve safety on jobs all across the country," Schwarzkopf said in a statement. "Winning RIMS inaugural InsurTech competition is an honor and we look forward to being a part of next year's conference in Denver.
Related: Saint Joseph's University wins Spencer-RIMS Risk Management Challenge