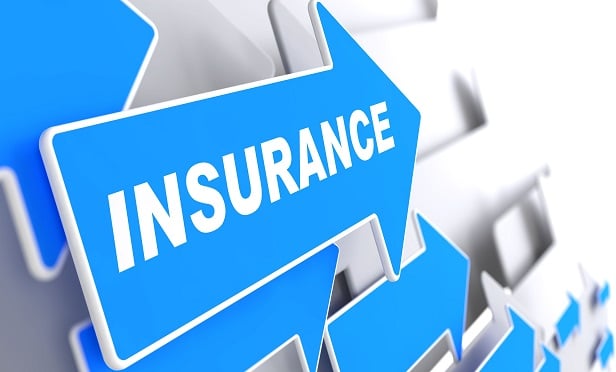 Aviation insurance provider BWI hosted the grand opening of their first branch office on Lake Hood in Anchorage, Alaska on Monday, May 6. The office will be staffed year-round and BWI customers located in Alaska, will have direct and local access to dedicated and knowledgeable agents. BWI says the new office location will bring local support to aircraft owners in Alaska and will create multiple full-time jobs for the local community.
Hub International Limited (Hub) has acquired certain assets of Resource Insurance Services, Inc. (RIS) related to RIS's force-placed automobile and lender-placed mortgage and "real estate owned" (REO) operations. Terms of the transaction were not disclosed. Located in Lewisville, Texas, RIS specializes in providing lender-placed insurance programs to financial institutions.
CRC Group, a nationwide wholesale distributor of specialty insurance products, has acquired Argenia, LLC, a Little Rock, Arkansas based MGA and surplus lines broker. Terms of the transaction were not disclosed. CRC Group representatives say the addition of Argenia compliments CRC Group's capabilities in Arkansas and the surrounding region, building on a previous acquisition made in Arkansas by CRC Group last year. In the short-term, Argenia will continue to operate under the company's current brand with the same underwriters and the same contact information before fully integrating their operations with CRC.
Notion, a home monitoring solution product, announced an ongoing partnership with smart home service provider Sheltr to provide Notion Smart Home Systems to Bay Area homeowners. Sheltr provides a subscription service that helps homeowners proactively care for their homes in order to catch and mitigate issues before they become costly repairs. Through the partnership, a trained Sheltr "Home Pro" will install a complete Notion Smart Home System at Sheltr user homes, ensuring it is set up and working properly.
Sheltr will also send a service professional to the residences for an assessment and preventative maintenance to mitigate and identify potential issues within the Notion-monitored homes. For a limited time, eligible Bay Area Sheltr users can add a Notion Smart Home System to their "Proactive Smart Home Maintenance" for free. Sheltr memberships are offered for a yearly fee of $399.
Ease, an HR and benefits software solution for SMBs, insurance brokers, and insurance carriers, has partnered with insurance broker Brown & Brown Insurance. Through the partnership, Brown & Brown brokers will provide their clients, particularly small and mid-sized employers, with Ease technology to enable online benefits and HR administration. Since Ease's inception in 2012, the platform has been used by more than 1.5 million employees to complete more than 16 million benefit plans.
Starr Insurance Companies and SkyWatch announced the expansion of its drone insurance program, SkyWatch.AI. This new program will allow drone operators to purchase insurance from Starr through a SkyWatch.AI link on select aviation brokers' websites. Starr Aviation senior VP Jim Anderson says the new program will make it easier for qualifying commercial drone operators to obtain coverage within minutes 24/7.
Regional insurance brokerage firm W.N. Tuscano Agency announced it has signed an agreement to acquire Clarks Summit, Pennsylvania-based Insurance Markets, Inc. An MGA and surplus lines broker, Insurance Markets serves clients primarily in Pennsylvania, and its office in Northeastern Pennsylvania will continue to operate under the direction of Robin Tuscano, newly appointed Branch Manager and current Transportation Manager at Tuscano Agency.
The Hilb Group (THG) announced the acquisition of Summit Insurance Services (SIS), the insurance operations of Summit Financial Group, Inc. of Moorefield, West Virginia. The transaction became effective on May 1, 2019. Virginia-based insurance agency SIS primarily provides employee benefits solutions to businesses and individuals throughout the Mid-Atlantic region. SIS will continue to do business under their existing name and remain in their current offices in Leesburg, Virginia and Moorefield, West Virginia.
K&K Insurance Group, a Midwest-based provider of sports, leisure and entertainment insurance products, has purchased Pullen Insurance Services' book of business. Specializing in the placement of insurance coverage for amateur sports risks, Pullen has partnered with K&K Insurance for many years to provide clients with insurance solutions to ensure their financial security.
Through Brightway's Independent Agent program, eight experienced insurance agents have opened their own Brightway agencies. The Brightway Independent Agent program provides agents a path to franchise ownership with no up-front costs or risks and the opportunity to generate immediate profit. Full details about the new agencies and their locations can be found on the Brightway site.
MarketScout, a national electronic insurance exchange and specialty MGA, announced it has partnered with Capital Shield Insurance Services and Berkley FinSecure on a new embezzlement product called Capital Shield®. The product was developed by Capital Shield Insurance Services and is underwritten by Berkley FinSecure. The Capital Shield® embezzlement product provides insurance protection for victims of investment advisor or fund manager fraud. This unique product has never been offered to insurance consumers until now.