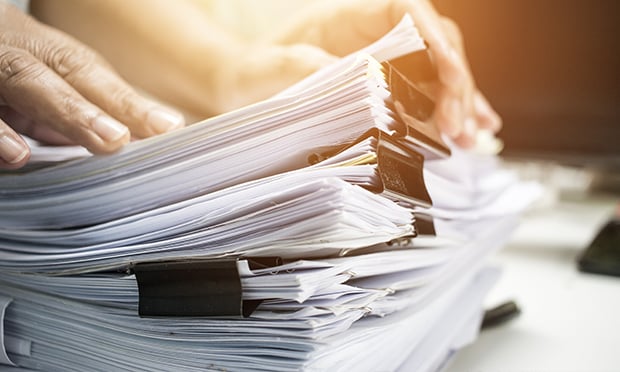 Last month we discussed hazards that lead to loss or damage, the most expensive being litigation or "bad faith." Hazards affect everyone and those exposures include death, injury, illness, unemployment and family. While these cannot always be eliminated, they can be modified by regular check-ups. Think of all the other potential hazards: your home, office premises, their contents, automobiles, the computers and electronics. Each is an individual exposure and requires attention.
Once exposures are identified, all potential hazards that might trigger a loss must be sought and addressed. While I might not have a swimming pool and have to worry about someone drowning, I do have computers, and they are at risk from cyberattacks. How can I reduce that hazard? Most of us utilize various anti-virus or firewall programs — expensive, but necessary — or we could eliminate the hazard and communicate in some other way, but that is virtually impossible in the 21st century.
Then there are automobiles. These have so many hazards that entire industries have been created to reduce them; airbags, seatbelts, crash warning systems, the X-frame. Most are only good if they are used, but none come with a guarantee that no accident will cause damage or injury.
Hazards of adjusting
The biggest exposure for adjusters is a mistake. It may only cost us embarrassment or the loss of a client, or it may cause a lawsuit, a formal claim or a scolding from the boss. Here is a recap of some hazards and how to avoid problems:
Careless documentation: Adjusters are in the information business. We must be accurate. That takes time, work and thorough investigation.
Unclear communication: What we verbally say and how we say it can lead to misunderstanding, waiver and estoppel. Written communication, where both sides have a copy of what was said, is safer.
Procrastination: State unfair claims settlement acts require "prompt" attention to claims. Claims involve time limits, ranging from statutes of limitations to the number of days to file an answer to a lawsuit.
Disorganization: Adjusting consists of a process — investigate, evaluate and resolve first the coverage, then the liability, and finally the damages
Undisclosed principalship: We must know all the parties we represent. It's a fiduciary duty; all interests must be protected.
Bad Attitude: The attitude with which we must approach any claim must be positive, active and in full understanding. That is the basis of
There are many physical hazards too, from climbing on roofs to driving in heavy traffic to meet an insured or witness. There are exposures to crime, or to losing our temper while someone videotapes us.
Recognizing hazards is a part of an adjuster's job. Every claim produces data, and that data is vital. Therefore, the adjuster must determine what caused the loss. What were the hazards or combination of them contributed to the claim?
Loss has a life. It begins with the exposure and the hazards that eventually caused the peril. Left on its own it only gets worse, and often it is the adjuster who must start the process of resolving the mess of the claim, but that requires understanding the totality of the loss. All of that data must go into the adjuster's file.
Ken Brownlee, CPCU, (kenbrownlee@msn.com) is a former adjuster and risk manager based in Atlanta, Ga. He now authors and edits claims-adjusting textbooks. Opinions expressed are the author's own.
Related:
Adjuster risk management tools – Part 1
Adjuster risk management tools – Part 2 – Identifying exposures