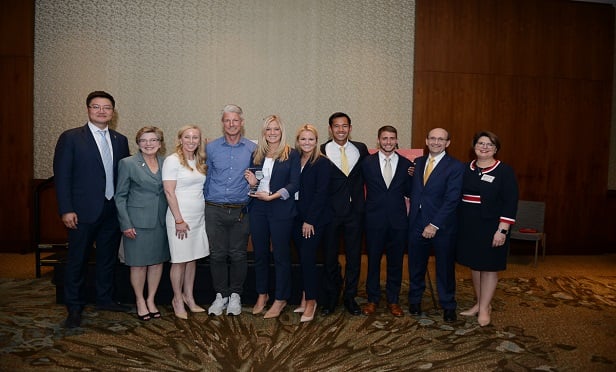 Pennsylvania's Saint Joseph's University student team won the 2019 Spencer-RIMS Risk Management Challenge at RIMS 2019 Annual Conference & Exhibition in Boston.
The team, comprising four risk management students, delivered the award-winning risk management presentation on a case study provided by IKEA, the global retailer.
The case study, delivered by Robert Zhang, RIMS board of director and IKEA China's risk and compliance director, asked the teams to identify the top five risks of integrating new physical and digital commerce opportunities for IKEA's customers.
Related: RIMS 2019 kicks off in Boston: Day one highlights
Meet the winners
The challenge began with 28 universities eight months ago. Nine of the teams were selected to attend RIMS 2019. During the conference, the field was narrowed to three and those finalists, who presented one last time at the conference.
Members of the Saint Joseph's winning team included:
Joseph Angelina
Katherine Branson
Ashley Myers
Daniel Tan
Academic Advisor: Michael Angelina
Second place in this year's challenge was St. Mary's University (San Antonio, Texas), and the third place team was Butler University (Indianapolis, Indiana). The first place university received $4,000. The second place price was $3,000, and the third place price was $2,000.
"Congratulations to Saint Joseph's University, our 2019 winner, our runner-ups and all who participated," RIMS CEO Mary Roth said in a statement. "We look forward to welcoming these aspiring professionals to the RIMS community in the very near future."
Related: Risk education sessions, industry networking and more: Day 2 at RIMS 2019