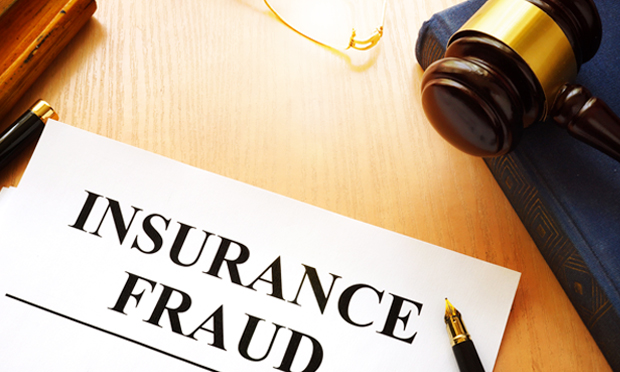 The Florida Senate approved an overhaul of the insurance practice known as assignment of benefits, or AOB, and Gov. Ron DeSantis issued a statement saying he will sign it. AOB has been a highly controversial issue in recent years, with insurers arguing that litigation and fraud involving the practice are driving up property insurance premiums.
The bill, as written, is expected to keep consumers in control of their insurance policies and, over time, reduce insurers' costs for inflated claims and litigation that must be passed along to consumers. Changes to one-way attorney fees should eliminate incentives for filing costly lawsuits. Other provisions add protections for consumers, including allowing policyholders the right to rescind an AOB without penalties and requiring written estimates for work.
"The exponential growth in AOB abuse has contributed to mounting insurance costs for Floridians for far too long," said Gov. DeSantis in a statement. "In recent years, there have been calls for reform and today, the Legislature took action. I thank them for their efforts in getting this done and I look forward to signing this meaningful legislation into law."
Related: 'Loss creep' from major recent hurricanes threatens premium hike in Florida
Fraud, abuse led to rate increases
Accusations of fraud and abuse of AOB clauses and the proliferation of nonwind water-related claims — specifically litigated claims — have led many Florida property insurers to push for significant rate increases in recent years. Fitch Ratings notes the bill contains a number of provisions that should benefit property insurers in the state and moderate recent loss cost escalation in Florida that has far exceeded national averages.
Litigated claims had been a particular point of interest for carriers, as the number of AOB-related lawsuits increased significantly in Florida over the past decade. According to a report published by the Insurance Information Institute, the number of AOB-related lawsuits increased to 153,007 in 2018, up from 1,300 in 2000 as AOB holders had been emboldened to file lawsuits as a result of "one-way attorney fees" provisions under existing Florida law.
Related: State Farm Florida asks judge to shield assignment of benefits info
Insurance industry elated by legislative efforts
The Coalition Against Insurance Fraud: "The Coalition applauds the Senate and House for their leadership and determination to bring lasting AOB reforms to Florida consumers. Their bipartisan cooperation will benefit all Floridians — except the shady contractors who preyed on honest homeowners," Dennis Jay, executive director, said in a statement.
The American Property Casualty Insurance Association: "Addressing AOB abuse on the homeowners' side is vital to putting a stop to the number of AOB lawsuits filed in Florida, which are only growing steeper with each passing year and resulting in higher insurance costs. This law will protect Florida home and business owners alike from bad actors who are taking advantage of them and our legal system just to put more money in their own pockets," Logan McFaddin, regional manager, said in a statement.
The Florida Property & Casualty Association: "This legislation will stabilize the runaway AOB litigation and provide policyholders with valuable tools to protect themselves against predatory vendors. It will cause vendors to think twice before they bring a fraudulent lawsuit against an insurance company," William Stander, executive director, said in a statement.
The National Association of Mutual Insurance Companies: "It's been seven years of hard work, but today's passage of assignment of benefits reform legislation in Florida is a major victory for consumers. We are thrilled to see Florida legislators put policyholders first, something that as mutual insurers, NAMIC members have done for generations. This legislation is an important step toward curbing the explosion of lawsuits stemming from unscrupulous contractors and attorneys preying on consumers that has driven up the cost of residential insurance for everyone," Liz Reynolds, regional vice president of the Southeast, said in a statement.
Related: AAIS's Florida Homeowners By-Peril Insurance program approved by FLOIR