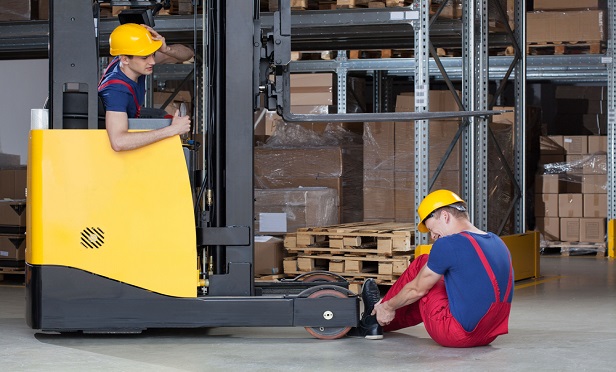 A man whose leg was amputated after being run over by a forklift twice has settled for $9 million in his lawsuit against a series of companies and the staffing agency that assigned him to the warehouse where he was injured.
The settlement, announced by the law firm of Saltz Mongeluzzi Barrett & Bendesky, was reached between plaintiff Charles Jones and defendants Mill Corp., Newman & Company, Bridgeview Paper Company, United States Recycling and staffing agency Corestaff Inc.
"This was much more than a simple forklift accident case. Defendants raised numerous, workplace-specific defenses that we targeted and attacked throughout discovery," said Andrew Duffy of Saltz Mongeluzzi, who represented Jones along with E. Douglas DiSandro Jr. "We are pleased that Mr. Jones will now receive the care he requires as well as the compensation he deserves."
Related: Defective vertical baler injures worker
Defendants claim negligence
Newman & Company and the related defendants claimed that the accident was caused by negligence on Jones's part.
"Mr. Jones inexplicably walked directly to where the forklift operator was traveling, and never made his presence known to the operator," court papers said.
The defendants alleged that Corestaff owed it and the other companies a duty of defense and indemnity based on an agreement between the entities. Corestaff, in its pretrial papers, said, "Corestaff, as plaintiff's employer, is immune from plaintiff's claims directly."
Corestaff's attorney, Susan Engle of Mintzer Sarowitz Zeris, Ledva & Meyers, declined to comment.
Bradley Vance, the attorney for Mill Corp., Newman & Company, Bridgeview Paper Company, and United States Recycling, did not respond to a request for comment.
Related: Top 5 causes of workers' compensation direct costs by industry sector
P.J. D'Annunzio is a reporter at the Legal Intelligencer, a sister publication of PropertyCasualty360.com.