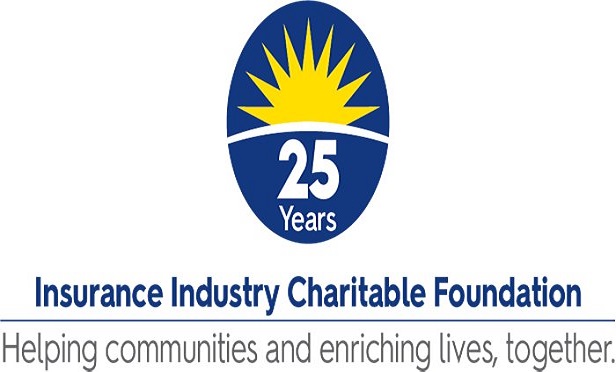 The Insurance Industry Charitable Foundation (IICF), hosted their annual Southeast Benefit Dinner this past Thursday, February 28 at the Ford Center at the Star in Frisco, Texas, celebrating the insurance community and its commitment to charity.
There, nearly 600 industry professionals joined to support IICF's charitable work and collectively raised $650,000 for the non-profit's Community Grants Program, which supports local non-profits and charitable organizations in each regional IICF division.
This year, the $650,000 raised will fund 21 grants that benefit non-profit organizations and charities located throughout the Southeast that support causes in the areas of education, children at risk, military veterans and disaster preparedness and relief.
Honoring industry leaders in charitable works
During the event, the IICF Southeast Division honored Richard Gergasko, President and CEO of Texas Mutual Insurance Company, with its 2019 Philanthropic Leadership Award, citing his "outstanding industry leadership and dedication to philanthropy."
IICF says Gergasko has been dedicated to giving back to his community throughout his 40 years in the workers' compensation industry, serving as Chairman of the American Heart Association Board of Directors in Austin and founding organizer of Texas Mutual's bicycling team for the MS 150.
The event also featured appearances by special guests and Dallas Cowboys legends Roger Staubach, Drew Pearson and Randy White, now philanthropic and business leaders in the community.
Related: Goal: Spread positive vibes for 2019
2019′s 21 grant recipients
The $650,000 raised will be used to support 21 non-profit grant recipients:
Agape Resource & Assistance Center
Austin Partners in Education
Café Momentum '
Children's Advocacy Center of Colin County
Con Mi Madre
The First Tee of Greater Dallas
Gratitude Initiative
Jonathan's Place
Junior Achievement Dallas
Make-A-Wish North Texas
Mi Escuelita Preschool
The Toby Keith Foundation
Operation Healing Forces
Operation Once in a Lifetime
Our Friends Place
Ronald McDonald House of Dallas
SBP
Sons of the Flag
Texas Lions Camp
United to Learn
Vogel Alcove
IICF's charitable footprint
Since the IICF Southeast Division was founded in 2012, over $3.7 million has been granted to more than 125 non-profits in the region. IICF's Southeast Division has additionally volunteered 11,500 hours with local non-profits during the past two years of IICF's Week of Giving.
Across its four regional divisions, IICF has collectively raised over $31 million in community grants since its founding in 1994, along with 300,000 volunteer hours by more than 110,000 industry professionals.
IICF welcomes involvement in all of their divisions and charitable efforts, hosting a range of industry events throughout the country. Details on this and all of their upcoming events can be found on their website.
Related: IICF to honor Inga Beale as 2019 Trailblazer of the Year