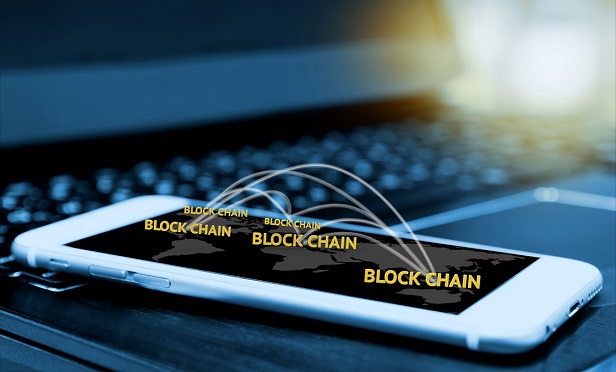 The insurance industry tends to focus on leveraging blockchain to prevent fraud, simplify processes and reduce costs.
But considering blockchain's advantages when it comes to data integrity, record keeping and security, we must not overlook its potential to fundamentally change and refine the insurance customer experience.
The insurance industry struggles with customer experience. Trust in insurance firms remains low, and customers don't believe they can rely on their insurer when things go wrong. There is lack of transparency. Instead of a streamlined, engaging experiences, carrier often challenge their end-users with complex pricing, overwhelm them with a vast array of policy choices, frustrate them with opaque processes, and confuse them with incomprehensible contracts.
Blockchain can help with these challenges.
Creating trust and transparency
Policyholders must be able to trust that their claims will be paid. If consumers continue to believe that insurers don't pay claims, underinsurance will continue to be a problem.
Similarly, insurers need the ability to trust that their clients' are not filing fraudulent claims. The layers of protocols insurers add to detect possible insurance fraud adds complexity for both for the insurer and the insured.
Blockchain can be applied to foster and create trust between the insurer and the insured. Let's look at how this worked with Fizzy, a blockchain-powered parametric contract from the global insurance group AXA. Introduced in 2017, Fizzy insures against delayed flights. Using blockchain technology, AXA is able to connect a Fizzy contract to global air traffic databases to automatically trigger compensation without the need for the customer to file a claim when a flight is delayed. By delegating the compensation decision to a third party, AXA is able to build trust with its customers. No paperwork is needed from the customer to file a claim. In fact, the claim process is near instantaneous, and there is complete transparency on the payment decision and compensation amount. Customers can be reassured that even a large financial institution like AXA cannot decide to change the terms of the contracts or fail to compensate them.
We could apply Fizzy's product design to introduce similar contracts where there is a reliable external source of data. For instance, weather data could be leveraged to design smart contracts for crop insurance, flood insurance or hurricane insurance.
In a household setting, insurers can combine multiple data feeds from security cameras, risk data, telematics, smart sensors, connected devices and other reliable external data sources to detect a loss event like a pipe bursting or wind damage to automatically trigger payment. As long as the data source is trustworthy, smart contracts could be implemented to trigger automatic claim payments.
Using blockchain, we can design insurance contracts to cover situations that truly matter to our customers. We can offer simpler, more engaging contracts that people desire, understand and trust.
Streamlined claims process
Another common customer pain point in insurance is the complex and lengthy claims process that typically involves multiple parties like an expert to assess the damage, and a claims team to process and settle the claim. Blockchain's distributed ledger feature can automate the claims process and eliminate the manual effort required to collect claims information and the lengthy submissions process. With blockchain insurers can easily verify the authenticity of documents submitted by customers and third parties including evidence such as police reports, adjuster reports and images; relevant documents such as DMV data and land registry; and claims forms. This would minimize disputes, improved fraud detection and improve speed. The claims process can be made transparent, efficient and accurate, thereby improving the overall customer experience.
A good example of this happened recently when Tokio Marine & Nichido Fire Insurance and NTT Data announced that they have successfully applied blockchain technology to improve marine cargo insurance claims' procedures. According to the companies, multiple parties including claim-settling agents, surveyors, importers and insurers have been able to promptly and securely share, access and submit documents for insurance claims on a blockchain-distributed network. As a result insurance payments periods have shortened dramatically from more than one month to one week, according to the companies.
The takeaway
The insurance customer finds insurance boring, difficult to understand and unreliable. This is a fundamental challenge that insurers must address. We must offer simpler, more engaging contracts that people can understand and trust, and solve problems that matter to our customers.
This involves first building a better understanding our customer's pain points, followed by an exploration of the advantages new technologies like blockchain can bring to address them. Otherwise, we will continue to miss opportunities to revolutionize the insurance customer experience.
Frank Gehrig ([email protected]) is a partner and Aude Saint-Paul is a senior consultant at pricing and marketing consultancy Simon-Kucher & Partners. These opinions are the authors' own.
See also: