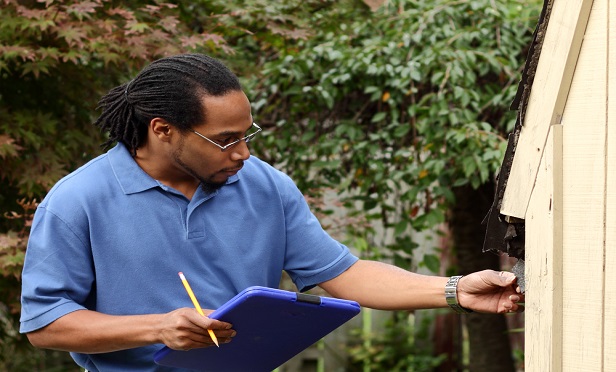 Working in a cost-sensitive and hyper-responsive market that impacts all industries, even the most progressive insurance carriers can struggle with the demographics, scalability and complexity of managing a national adjuster workforce.
One way carriers are responding to mass retirements and cost-cutting initiatives is by relying on the rise of on-demand models that can supply a scalable and affordable workforce.
The promise of on-demand models
We live in an era of immediate gratification, where Uber provides rides on demand and Amazon delivers almost any product we desire on the same day we order it. Consequently, policyholders' expectations for the types of services they want to receive continue to grow more demanding.
Using workers contracted through an on-demand provider, carriers can get more done more quickly. They have access to a distributed workforce of vetted and trained information gatherers who are ready to be dispatched to the scene of a catastrophe at a moment's notice.
As on-demand options become more accessible, the insurance industry is beginning to realize that some of its traditional processes are less efficient than they need to be. The idea of sending a licensed adjuster to handle every claim scenario, regardless of its complexity, is being questioned.
In the on-demand model, a catastrophe occurs resulting in a loss, which causes the policyholder to file a property claim. The carrier then contacts an on-demand field service provider to help gather information about the loss. Once contacted, the provider, using mobile apps and other technologies, immediately assigns the job to the best-fit independent contractor closest to the scene. This worker then provides on-the-ground intelligence by visiting the site and capturing images, photos and other information needed. This data is sent back to the carrier directly or to an adjuster to continue processing the claim.
Utilizing an on-demand workforce enables a desk adjuster to accelerate productivity from eight property claims a day to eight per hour.
This arrangement creates a "best of both worlds" scenario. Some may not like the idea of handling claims 100% from the office, but when on-demand field agents work hand-in-hand with in-office desk adjusters, carriers can handle claims quickly, efficiently, and at a lower cost than hiring and deploying more field adjusters.
In the on-demand agent model, a "looker" submits data directly to a desk adjuster and captures custom data and measurements via proprietary mobile technology to the carrier's desk or third-party desk adjuster. The data can be delivered anywhere or accessed by a policyholder through the company's application.
Staffing retirements
It is estimated that about 10,000 baby boomers are retiring each day. This creates a number of challenges across many industries, but for insurance providers, it is creating a rather large knowledge and staffing gap. In order to fill this gap—either temporarily or permanently—insurance providers and professionals are leveraging on-demand workers to fill that void.
By embracing digital innovations, not just on-demand models, insurance providers can also maximize their knowledge capital and improve adjuster productivity.
Catastrophe response
The frequency of weather-related catastrophes such as hurricanes and floods has increased six-fold since the 1950s. The last few years have been particularly devastating with multiple hurricanes causing massive damage.
And, it's not just hurricanes that are keeping carriers busy. During the first half of 2017, 49 weather-related disasters have hit a wide range of locations across the United States, including
ferocious tornadoes and damaging hailstorms. That has tied with 2009 as the second-highest January to June number on record. Only 2012, with 59 events, had more.
It is critical for us to be nimble enough in the insurance industry to scale up workforces in times of need, and scale down afterwards. However, there are only so many insurance adjusters around the country and pulling hundreds away from their regular duties creates a shortage.
Fortunately, for incumbents looking for flexible solutions, mobile technology and digital innovation have paved the way for unprecedented new solutions to these problems by allowing individuals with mobile phones to self-identify as boots-on-the-ground during periods of high work volume.
There is no doubt that on-demand workforces are augmenting carriers who may not have enough field staff — due to seasonality, natural disasters or retirements.
These workforces assist within the 'desk adjusting' model, and are capturing field data and measurements for licensed adjusters to complete estimate reports for low-complex, high volume auto and property claims.
Robin Smith-Roberson is the CEO and co-founder of WeGoLook, which combines technology with an on-demand workforce of over 45,000 lookers to help businesses and individuals gather and validate information anytime, anywhere. Contact her at robin@wegolook.com.