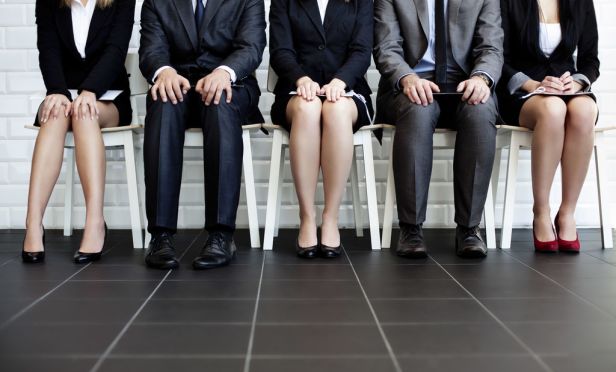 The insurance industry has been operating in the looming shadow of a talent gap for several years now.
The senior tier of insurance company, reinsurance company, wholesale and retail broker operations professionals is nearing or passing retirement age, and the next generation is significantly underrepresented in the workforce.
Related: Help wanted: Hiring the next generation
A 2017 McKinsey & Company survey indicated that 25% of the current insurance industry workforce would be retiring by the end of 2018 — which leaves some 400,000 positions at predominantly senior levels that will need to be filled.
Last 20 years have been volatile
The last 20 years have been volatile, one might even say tumultuous, for the insurance industry and the business sector overall. We have weathered the DotCom bubble bursting, September 11, 2001, the foreclosure crisis, and more. During these rough financial times, many organizations, insurance organizations included, slowed down their hiring. Open positions went unfilled, new positions and departments were left undeveloped.
Related: How the insurance industry can attract and retain new talent
The net result is that not a lot of my generation (sneaking up on 50) entered the industry in those years. Now, as the generation ahead of us is retiring, companies and other organizations are finding that there are some gaps — the second-in-command in some units are 20-somethings or 30-somethings and may not be adequately prepared for a leadership role so early in their careers.
Perceptions of insurance industry
Adding to this delay in bringing new talent into our organizations is the sad fact that the insurance industry is often not perceived as an exciting or sexy career opportunity. So even when companies wanted to bring new talent on board, we didn't always have a lot to choose from. A 2015 Harvard University Millennial Leadership Survey found that only 4% of those surveyed saw insurance as an appealing industry in which to pursue a career.
Adding insult to injury, a 2017 survey from the College Board found that only 82 national universities offering formal risk management and insurance degree programs. Eighty-two (82) in the entire nation. No wonder the best and brightest young talent is largely unaware of the opportunities that a career in the insurance industry can offer!
Embrace the younger generation
So how can the industry adapt to the new reality of senior staff retiring within ranks in the tier below them? We have to embrace the younger generation. There are an awful lot of bright, talented young people out there. We need to make it a priority to try and entice young talent to give insurance a chance, and then make genuine investment in their training and development.
Stacey Jackson, General Counsel for M.J. Hall and Company, Inc, a wholesale insurance brokerage, described a broker career development program in which two recent college graduates were offered a two-year training program to introduce them to the industry, the wholesale distribution model, admitted and non-admitted carriers, and reinsurance.
Along the way these brokers-in-training obtained their P&C broker licenses, and completed several institutes designation programs, including the Associate in General Insurance, Associate in Surplus Lines Insurance, and started working towards the Chartered Property Casualty Underwriter designation. They were also given the opportunity to intern at Lloyd's of London for a few weeks, attend NAPSLO and AAMGA (now merged into the WSIA) schools, and complete training courses at some of the carriers with which M.J. Hall and Company works closely.
More than three years into the experiment, one of the two is building a successful book of business with M.J. Hall and Company while the other has moved on to another wholesale brokerage. Fifty percent (50%) retention within the organization after three years is very promising, and 100% industry retention after the same interval is also worthy of note.
Training programs, internships
In a similar fashion, M.J. Hall and Company subsidiary Golden Bear Insurance Company has been refining an underwriter training program for a number of years (an author near you may have been one of the early underwriter trainees lured into Golden Bear nearly 16 years ago).
Over the course of my career at Golden Bear we have brought in eight underwriter trainees from other industries and provided the opportunity to learn how to be an insurance underwriter in one or more of our departments. Seventy-five percent (75%) of them are still in the industry (five underwriters and a wholesale broker), and 37.5% are still with Golden Bear.
Again, these retention statistics are very encouraging — especially considering that the 25% who did not choose to remain in the industry made the decision fairly early, minimizing the expense of salary and education somewhat.
Related: Let's work together to attract fresh talent to insurance careers
These examples are in no way unique. Arthur Gallagher companies have a long history of bringing college interns into one or another of their businesses, with the notion of offering full-time positions to the interns who impress them the most (I am told that one such intern each year is selected for an extended internship with the Gallagher Lloyd's broker in London).
WSIA (formerly NAPSLO) internships are in high demand and provide the lucky recipients with an excellent opportunity to both test the waters of an insurance career, and to make industry contacts and connections that can assist with job placement when the time comes.
The major reinsurance companies also bring in college interns routinely. Peter Grace of General Reinsurance (San Francisco) reported that a number of Gen Re offices have very successful internship programs. The property facultative unit in San Francisco has hired three recent college graduates in recent years to be property facultative reinsurance underwriters, two are still with the firm after at least two years, the third returned to school to pursue a graduate degree (and may someday return to the industry, one never knows). Their retention in recent years is as heartening as the other programs.
One of the AAMGA (now WSIA) white paper contest winners from 2017, Matthew Pauszek, reported the results of his survey of university students before and after taking an entry level course in Risk Management and Insurance. Prior to taking the first course 50% specifically stated that they were NOT interested in a career in the insurance industry.
After completion of Introduction to Risk Management and Insurance, 80% of those students reported that they were more interested than before. Clearly the challenge is how best to introduce the college students and younger workforce members to learn more about our industry. Once in the door, many will choose to stay and lend their talents to this great industry.
Invest time, money & attention
These programs all come at a cost, though. Many of these candidates are paid a salary from day one, and interns often receive a stipend to live on while they are learning about the industry. In addition, there is the cost of the education materials, exam fees, conference and convention fees, travel expenses, and maybe most valuable of all, time invested by their mentors in their training and development. It's not enough to make the education materials and opportunities available to the younger generation; we must invest our time and attention to their growth and development.
I am reminded of an old joke (origin unknown) — one manager asks another, "What if we train our people and they leave the company?" and the other manager responds, "What if we DON'T train them, and they stay forever?"
Related: 6 insurance companies ranked best workplace for millennials in 2018
Michael D. Brown is vice president and property department manager at Golden Bear Insurance Company. He can be reached at michaelbrown93442@gmail.com. Opinions expressed are the author's own.