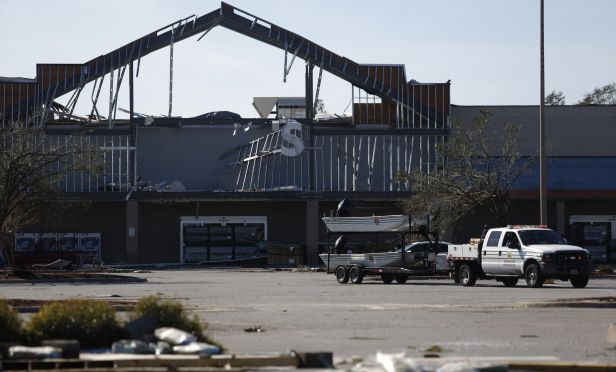 Many businesses affected this week by Hurricane Michael have only recently started to recover from September's Florence.
For organizations that will soon have to file additional claims, it's vital to identify and differentiate specific losses stemming from each event, as that will dictate how property and business interruption (BI) coverage will respond. But that's easier said than done.
What's the damage?
BI policies typically provide coverage from the time physical damage to a property occurs until it is repaired or restored, known as the period of restoration. Many BI policies also provide coverage for loss of income during a specific period of time after physical damage is repaired but before revenues and earnings return to pre-loss levels. This period, known as an extended period of indemnity, can range from 30 days to one year.
Related: How small businesses can better protect themselves
If a business suffered physical damage from both Florence and Michael, it could raise questions about how coverage should respond. If damage from Florence resulted in a six-month projected period of restoration for an organization but additional damage from Michael resulted in a projected period of restoration of nine months, then property owners and their insurers will need to consider two critical questions:
Was the six-month projection for Florence accurate?
Did Michael actually cause an additional three months in repair and restoration time?
To complicate matters, some affected businesses may have renewed their property and business interruption policies on October 1, 2018, meaning that losses from Florence would be covered under one policy, while losses from Michael would be covered under another. If an insurance buyer also changed carriers at that time, a dispute could arise between insurers about the allocation of losses between the two policies.
Collaborating with adjusters and advisors
By now, many businesses and their insurance advisors should be able to calculate their periods of restoration for losses from Florence. But there's no single formula to make these calculations, and they're rarely considered final. Typically, businesses do not truly know whether these estimates were accurate until repairs are complete.
Related: The ins and outs of business interruption insurance
Every method, however, requires businesses to work closely with their insurers' claims adjustment team, especially when faced with losses from multiple events within a short period of time. Risk professionals should be in regular contact with adjustment teams and their experts, making sure they're aware of new developments and information that could be useful to calculating the damage caused by each event.
As with any typical BI claim, it's important to document all damage, establish a clear timeline of events, and provide insurers with the right information to calculate the scope and quantum of damage and allocate losses between the two events in order to determine how coverage should apply.
Calculating losses and recovering from multiple storms can be complex, making close collaboration with insurers and risk advisors essential as companies seek to get back on their feet.
Related: Handling CAT claims with agility, configurability and efficiency
Robert W. O'Brien, managing director of Marsh USA, Inc. is a senior property claims officer of Marsh's National Property Claims practice. This article first appeared on Marsh's Risk in Context blog and is reprinted here with permission.