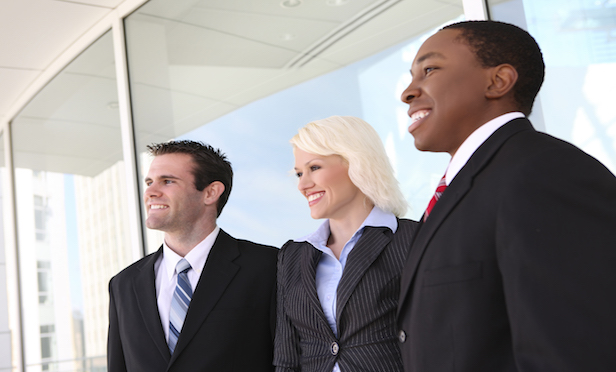 In letters addressing diversity in the workplace, California Insurance Commissioner Dave Jones urged the CEOs of at least 50 California-licensed insurance companies to increase the diversity of their governing boards.
The letters advocated for a diverse board room's impact on a company's financial performance, and requested each company either disclose its intent to create a governing board diversity policy or develop a strategy or action plan to enhance the diversity of its governing boards within a specified timeframe.
Related: Talking about race in the insurance industry
A work in progress
Created in 2011, Jones' Insurance Diversity Initiative includes encouraging insurance companies to seek executives and board members who reflect the changing demographics and diversity within California and the rest of the country.
In 2014, Commissioner Jones issued the Governing Board Diversity (GBD) Survey examining the state of diversity within insurer governing boards.
Commenting on his initiatives, Jones said in a statement, "Board diversity helps improve corporate accountability and enhance financial performance. I am committed to supporting efforts that expand opportunities for diverse representation on corporate boards. Independent studies continue to demonstrate that enhanced board diversity results in better corporate performance, as well as increased economic opportunities for diverse business communities."
Related: Women dominate insurance, but inequality is rampant at leadership levels
To drive these efforts, in March 2018, Commissioner Jones convened the first GBD Summit bringing together insurer CEOs and board members to share challenges and best practices for advancing governing board diversity within the insurance industry.
The GBD Summit included a presentation of the findings from McKinsey & Company's latest study, Delivering through Diversity, which presents their findings underscoring a statistically significant link between profitability and diversity on corporate boards. For example, the study found that companies in the top quartile for gender diversity were 21% more likely to outperform on profitability and companies in the top quartile for ethnic diversity were 33% more likely to have industry-leading profitability.
The initial companies selected as part of Jones' GBD engagement campaign were chosen because they do not have women and/or ethnic minorities on their governing boards. Over the coming months, the department will track the companies' progress and offer them tools and resources to help insurers enhance diversity on their corporate boards.
For more information on the department's diversity initiatives, visit their website.
Related: Meet the 13 women insurance commissioners across the U.S.