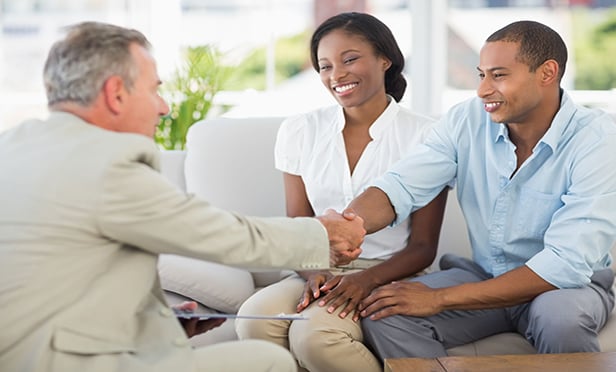 A hurricane is coming. You've implemented your business's emergency preparedness plan. You've boarded up your brick-and-mortar location in the storm's path. You've ensured your staff's safety. You've secured your CRM data at an offsite, low-risk location (or in the cloud), and armed your staff with printouts just in case. You've mobilized your claims workforce. And you've prepared your clients with disaster-specific risk mitigation and claims reporting information.
But are you ready for what comes next?
After a weather-related catastrophe passes, agents, brokers and claims professionals must be prepared to ride out the next storm: the onslaught of claims. In 2017, Hurricane Harvey resulted in nearly 670,000 combined personal and commercial property insurance claims to private insurers, the Texas Windstorm Insurance Association and the Texas Fair Access to Insurance Requirement Plan, according to the Texas Department of Insurance. All those insureds expect a prompt, professional response, and rightfully so.
Here are seven tips to help you get back to business with minimal interruption.
1. Keep an eye on the weather
Large storms seldom follow their forecasted track. Watch for changes in weather patterns and reach out to high-risk insureds — such as large car dealerships or marinas — that might be impacted by a sudden shift in the storm track, so they can relocate their assets if possible and take all necessary precautions.
Then, stay in touch with emergency management officials. To provide timely outreach to your clients, you'll need to know when roads will re-open and when it will be safe to bring claims representatives into the area.
2. Set up temporary offices
Today, power outages from storms don't bring businesses to a halt. Wi-Fi hotspots mean your insureds may be able to stay connected with their mobile devices. You should too. For agents and brokers, this may mean working "virtually" — from homes, hotel rooms or coffee shops — rather than finding a temporary brick-and-mortar location. Claims professionals (especially CAT adjusters) are accustomed to finding Wi-Fi hotspots wherever they go so they can determine coverage, assess damages and resolve claims without interruption.
3. Mobilize your claims force
Start to determine how many claims professionals you'll need on the ground to assess the damage. Know the physical location of CAT adjusters and how to contact and deploy them as needed so they can reach out to your clients and help them calculate property loss and business interruption loss.
4. Determine your priorities
For agents and brokers, making sure your clients are safe and handling their first-notice-of-loss response will be your two biggest business priorities in the immediate aftermath of a storm. Determine what your staff can handle, and what they can't. Small or mid-sized retail agents or brokers may ask their clients to report claims directly to the carrier. The agent or broker should also understand all their carriers' documentation and estimate requirements for clients who sustained smaller losses that don't need to be inspected by the carrier. In any event, the agent or broker will still need to follow up on the progress of all claims.
It's also important to be aware of carrier binding suspensions, state moratoriums on non-pay and other cancellations, and other guidelines, procedures and processes that might be disrupted by the weather event.
Another option may be to outsource some of those critical business functions to an external vendor that specializes in insurance operations and business process management. If you're already working with such a vendor, this is a natural next step. If you're seeking such a vendor, look for one with offshore and on-shore capabilities and practical business continuity plans not tied to a physical location that can help you minimize business interruption.
5. Keep your insureds informed
This is where an agent or broker's online presence will pay major dividends. Use your website and your social media channels to let your insureds know you're back in business, who to call, where to submit claims, and how to contact you, your staff and their carrier.
6. Rely on your data
Gather analytics around the property or assets you insure and track the potential loss. For example, if you know you insure 1,000 homeowners who were in the swath of the hurricane, you can calculate the potential impact beforehand, and then re-calculate based on the storm's actual path. This will give you the data you need to comprehend the number and severity of claims you and your staff may be handling.
7. Plan better the next time
No matter how well you plan, the days after a weather catastrophe will be frenetic. But proper planning will help you ensure business continuity.
I spent 20 years working in carrier claims departments, and have been a part of organizations helping people recover from serious storms since Hurricane Gloria hit New York City in 1985. One of the biggest lessons I've learned is that the right time to help in a natural disaster is both before and after.
In the days after Hurricane Harvey, we at ReSource Pro offered our clients help with their priority work, for example. We rerouted our impacted clients' calls to our on-shore center and handled loss reporting calls, and we followed up with carriers and insureds to confirm adjuster assignments. We leveraged offshore locations to handle first-notice-of-loss data entry for impacted clients.
Although that helped clients after the storm, helping clients prepare for the next storm is just as crucial. That's why I advise our clients that, when you work with external vendors, ask them to do a portion of work on a regular basis. If you anticipate asking a vendor to handle first-notice-of-loss data entry during a storm, having them do a portion of that work with some frequency during normal business operations ensures a smooth transition — and familiarity — with the work during an emergency.
This will ensure your external strategic partner knows your processes, understands your clients, and is prepared to offer seamless support when catastrophe strikes. You'll gain a level of confidence in your business partner that will keep your clients satisfied, which in turn will become a key differentiator for your agency or brokerage.
Laurie Ranegar is the director of the Insurance Experience Center at ReSource Pro. She can be reached at [email protected].