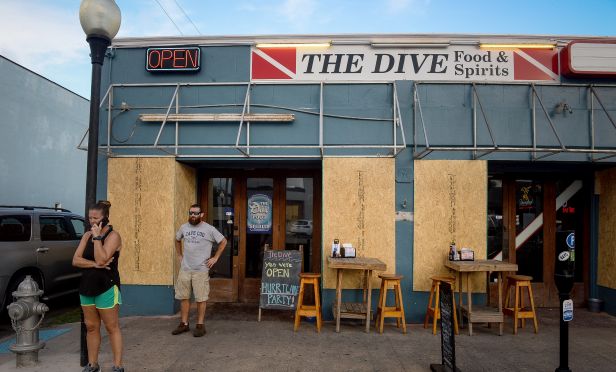 (Bloomberg) – As many as 3 million homes and businesses in the Carolinas may lose power if Hurricane Florence smashes into the coast, leaving much of the region in darkness for weeks.
Worst case scenario
The worst case scenario would be if Florence comes ashore at Wilmington, North Carolina, and moves north through the three state's biggest cities: Raleigh, Greensboro and Charlotte, David Fountain, Duke Energy's president for North Carolina, said Wednesday. Up to 75% of the utility's customers could be without power, and it may take "weeks" to fully restore it, he said.
"This is no ordinary storm, and people could be without power for a very long time — not days but weeks," Fountain said on a call with reporters. "Hurricane Florence will be a life changing event for many people in the Carolinas."
Hurricane Matthew, which came ashore in South Carolina last October, plunged about 2 million homes and businesses into darkness. Hurricane Maria, which devastated Puerto Rico last September, blacked out the entire island of about 3.3 million people.
Can't do restoration work until winds stop blowing
Duke is mobilizing about 20,000 workers, including from its Midwest and Florida units, to help restore power.
Santee Cooper, a state-owned utility in South Carolina, said it may take days before line workers can even begin restoration work, said Mollie Gore, a spokeswoman. She declined to estimate of how many customers could be affected.
"We can't get a bucket truck out there when tropical storm winds are still blowing," she said.
Got photos to share? We'd like to see them. PropertyCasualty360.com readers who have images of Florence's path can send them via e-mail to [email protected], for inclusion in our coverage.