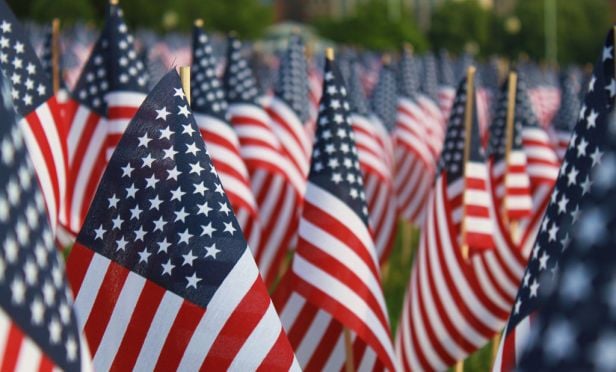 Memorial Day marks the unofficial start of summer, and Americans will kick off the season by traveling in near-record numbers.
Related: Best summer vacation spots, according to U.S. News
According to AAA, more than 41.5 million Americans will travel this Memorial Day weekend, nearly 5% more than last year and the most in more than a dozen years. With nearly 2 million additional people taking to planes, trains, automobiles and other modes of transportation, INRIX, a global transportation analytics company, expects travel delays on major roads could be up to three times longer than normal, with the busiest days being Thursday and Friday (May 24-25) as commuters mix with holiday travelers.
By the numbers
Automobiles: The vast majority of travelers — 36.6 million — will hit the road this Memorial Day, 4.7% more than last year.
Planes: 3.1 million people will travel by air, a 6.8% increase and the fifth year of consecutive air travel volume increases.
Trains, buses and cruise ships: Travel across these sectors will increase by 2.4% to 1.8 million passengers.
AAA to rescue more than 340,000 motorists
AAA expects to rescue more than 340,000 motorists at the roadside this Memorial Day weekend. Dead batteries, lockouts and flat tires will be the leading reasons AAA members will experience car trouble.
Related: 14 key findings from the AAA Foundation 2017 traffic safety study
Before hitting the road, make sure your vehicle is road-trip ready. Make a good B-E-T to stay on the road this summer by having your Battery tested, looking for Engine coolant leaks and checking Tire condition. Be prepared for emergencies with a mobile phone and car charger, a flashlight with extra batteries, a first-aid kit, a basic toolkit, and drinking water and snacks for all passengers.
Worst times to hit the road
For the 36.6 million Americans traveling by automobile, INRIX, in collaboration with AAA, predicts drivers will experience the greatest amount of congestion on Thursday, May 24 and Friday, May 25 — in the late afternoon as commuters leave work early and mix with holiday travelers. Several major U.S. metros could experience double the travel times compared to a normal trip, while New Yorkers could see three times the delay.
Related: Summer weather safety risks & preparation
"Ranked the most congested country in world, U.S. drivers are all too familiar with sitting in traffic," said Graham Cookson, Chief Economist and Head of Research, INRIX. "Drivers should expect congestion across a greater number of days than in previous years, with the getaway period starting on Wednesday, May 23. Our advice to drivers is to avoid peak commute times in major cities altogether — traveling late morning or early afternoon — or plan alternative routes."
Higher gas prices not deterring travelers
The 88% of travelers choosing to drive will pay the most expensive Memorial Day gas prices since 2014. Gas prices averaged $2.72 in April, an increase of 33 cents from last year, due to expensive crude oil, record gasoline demand and shrinking global supply. However, these higher prices are not keeping holiday travelers home, with automobile travel expected to increase for the fourth straight year, by nearly 5% over last Memorial Day.
Lower hotel, airline & car rental costs make up for higher gas prices
While road trippers will pay higher prices at the gas pump this year, travelers can expect some relief in their wallets when paying for airfare, car rentals and most mid-range hotels. According to AAA's Leisure Travel Index, airfares are 7% lower than last Memorial Day, landing at an average price of $168 for a round-trip flight along the top 40 domestic routes. At $59, the average daily cost of a car rental this Memorial Day is the lowest rate in the past four years and 11% cheaper than last year.
Related: Bon voyage: 4 keys to staying safe during vacation season
Travelers will also save on AAA Three Diamond hotels this Memorial Day, which are trending 14% less expensive than last year, with an average rate of $186 nightly. Meanwhile, AAA Two Diamond hotels are 7% more expensive than last Memorial Day, with an average nightly cost of $151.
Top Memorial Day travel destinations
Orlando again tops this year's list of the most-visited Memorial Day destinations in the U.S., based on AAA advance travel bookings. Cruises to Alaska, originating in Seattle and Anchorage, as well as warm-weather destinations in Hawaii, Las Vegas, Phoenix and southern California top travelers' domestic itineraries this summer.
Orlando, Florida.
Seattle, Washington.
Honolulu, Hawaii.
Las Vegas, Nevada.
Anchorage, Alaska.
Phoenix, Arizona.
Anaheim, California.
Boston, Massachusetts.
Denver, Colorado.
New York, New York.
For those planning to kick off their summers with an overseas vacation, Europe is a major draw this year. Rome, Dublinand London are the most popular international travel destinations for Memorial Day weekend.
According to Hertz, the busiest airport pick-up locations for travelers renting a car this Memorial Day are expected to be:
Orlando (MCO).
Las Vegas (LAS).
Atlanta (ATL).
Los Angeles (LAX).
Kahului, HI (OGG).
The busiest day for rental pick-ups is expected to be May 25, with an average rental length of nearly six days, as travelers look to take advantage of the long holiday weekend.
Related: Top 10 states for boat and other watercraft accidents & thefts