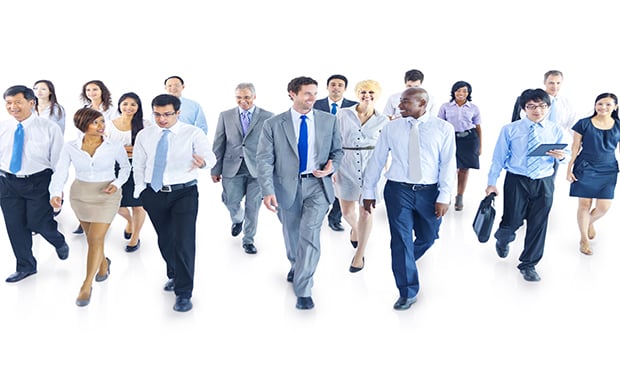 PartnerRe has appointed Jonathan Schriber head of structured risk, North America P&C. Most recently, he was the chief underwriting officer, global reinsurance at W.R. Berkley Corporation.
Lynellen Ramirez has been appointed chief actuary and senior vice president of research analytics for the Arbella Insurance Group. She joined the company in 1998 and was named chief actuary in 2011.
Specialist insurance provider CFC has appointed Katherine Nellums and Peter Samuel as marketing director and human resources director, respectively. Prior to CFC, Nellums was vice president of marketing at LoopUp. Samuel most recently served as global HR director for HiFX.
Christopher J. Bell has been named president of insurance services for Fifth Third Bancorp. Most recently, he served as head of business operations and strategy.
Lloyd's has appointed Dawnmarie Black market development lead with responsibility for the Northeast region. Black joins from London broker BMS Group where she served as a senior vice president on the risk solutions team.
Josh Forbes has been appointed senior vice president for JLT Specialty USA, a U.S. subsidiary of Jardine Lloyd Thompson Group plc. He joins JLT from Marsh & McLennan Companies where he served as the New York Metro Placement Team Leader within their property department.
SIAA (Strategic Insurance Agency Alliance) has appointed Gretchen Klemm contracts compliance manager at its Hampton location. Klemm previously worked at Bottomline Technologies as a contracts manager.
Wes Hornsby has been appointed vice president of business development for the Plexus Groupe. He was most recently with Aflac where he tailored benefit plans for clients via brokers, self-funded groups and enrollment/software-solution companies.
Nationwide has appointed Pete Frey to develop and oversee a usage-based insurance (UBI) program and connected business fleet platform. He began his career in the automotive industry, followed by 15 years with American Family Insurance.
Mark Dion has been appointed vice president & professional liability practice leader for Founders Professional. He joins from Peachtree Special Risk Brokers LLC after a tenure of nearly 12 years.
XL Catlin has added Todd Sutherland as its new regional leader, U.S. North Central. Sutherland comes from Allied World where he led a Chicago-based team in a national distribution plan to grow throughout the region.
Worldwide Facilities has hired Bill Acevedo and Nick Blankenship as claims manager and broker, respectively. Acevedo has over 30 years of experience, including experience at The Home Insurance Company, and Blankenship previously served as senior underwriter for ProSight Specialty Insurance.
Related: People on the move in the P&C industry: March 16, 2018