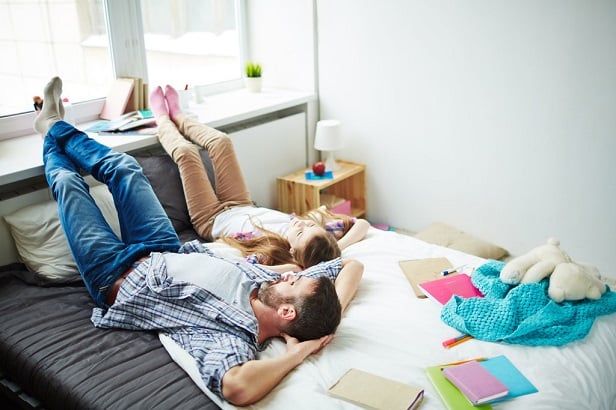 S&P Global Ratings, a division of S&P Global Inc., and Guidewire Software, Inc., recently joined forces to bring the cyber risk knowledge and insights of Guidewire Cyence Risk Analytics™ to S&P Global Ratings360™, a digital delivery system that provides a view of a company's critical credit risk factors. "The progression of regulation and evolution of the cyber risk businesses face make it more important than ever for companies of all sizes, industries, and geographies to better understand the impact cyber risk can have on their business." Arvind Parthasarathi, Senior Vice President of Cyence Risk Analytics at Guidewire said in a press release about the partnership.
American Farmers & Ranchers Mutual Insurance Company recently selected Symbility Solutions as is claims estimating platform. The goal of Symbility's technology will be to reduce the insurer's cycle times and speed up claim resolution. Symbility's cloud-based claims settlement platform includes Symbility's Claims Connect®, a claims workflow management solution; Symbility Business Intelligence™, a module within Claims Connect that offers users access to interactive and customizable dashboards, report templates, comparative analyses against industry performance; and Symbility Mobile Claims®, a mobile-enabled field estimating solution.
TechCanary, a provider of a cloud-based, analytics-driven insurance solution and the #1 insurance solution inside the Salesforce CRM platform, recently announced one of the nation's largest independent employee benefits brokers, McGohan Brabender, has selected the TechCanary Agency Management System (TC-AMS). Leveraging professional services from TechCanary subsidiary CanaryServices, McGohan Brabender looks to modernize its operations to best service its clients and achieve their agency's growth objectives.
Legal & General, the FTSE 100 financial services group and home insurance provider, has announced a technology partnership with Slice Labs, Inc., with the goal of offering a new on-demand, homeshare insurance proposition for customers. The two companies are, working together on the development of web and mobile applications, as well as using big data, AI, and machine learning to develop the homeshare product.
Imprezzio, a provider of sales enablement software for the insurance and financial services industries, has announced its partnership with Jornaya, the consumer insights platform. The partnership will enable Jornaya Intelligence and TCPA Guardian solutions to be embedded into the Imprezzio platform.
Marias Technology, a provider of software testing, implementation, integrations, hosting services, and more to the insurance industry, has been hired by the Minnesota FAIR Plan to help implement — and to test — the FAIR Plan's new core processing system from Finys. Under the terms of the agreement, Marias will provide assistance to the FAIR Plan team with implementation of the FAIR Plan's new system replacement. Marias also will perform the requisite testing, including QA, regression, and user acceptance testing.
Nasdaq Inc. and Extraordinary Re signed a new market technology agreement for Nasdaq to deliver matching engine technology via the Nasdaq Financial Framework architecture. Extraordinary Re will deploy this technology through its patented Liquid Insurance Contract risk allocation platform. Extraordinary Re will also operate its system on a private cloud and leverage blockchain technology to transmit flow-through information to its participants. The go-live is targeted for summer 2018.
The Event Safety Alliance (ESA) has teamed up with DC3 Education to provide core safety skills training online through Full Sail University. The self-paced, seven-module curriculum is called Event Safety Access Training (ESAT), and costs $180-$225. ""it is becoming increasingly clear that the insurance industry and governments alike support such a program to aid in verifying the professionalism of individuals and organizations," Event Safety Alliance Chairman Jim Digby said in a press release.
See also:
Who's using what in P&C insurance: Feb. 19, 2018
Who's using what in P&C insurance: Feb. 5, 2018