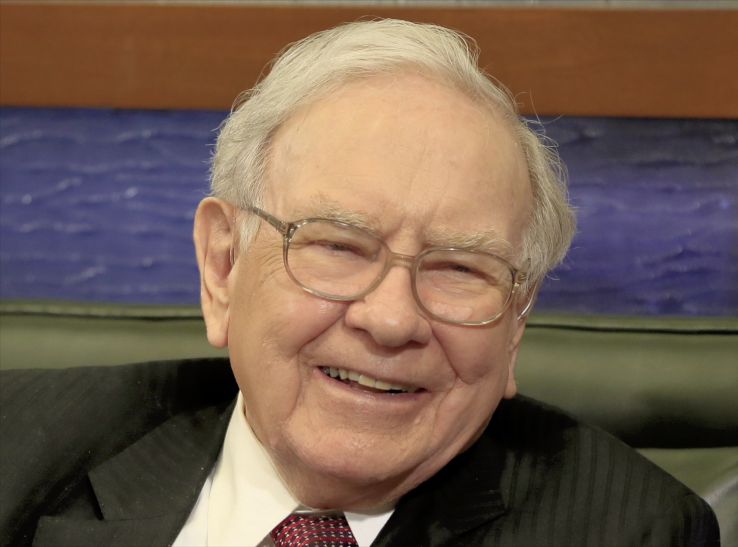 Warren E. Buffett, the chairman of Berkshire Hathaway, Inc., had a lot of interesting news to share in his annual letter to shareholders, released on Saturday.
Related: Buffett elevates Abel or Jain as likely successor with new roles
For one thing, he reported that the tax code changes enacted in December benefited the company by $29 billion. Compare that to the $36 billion gain in the company's net worth during 2017 from operations.
Insurance section of letter
The insurance section of Buffett's letter also was noteworthy. He highlighted the benefit of "float," which he described as follows:
(1) Premiums generally are paid upfront whereas losses occur over the life of the policy, usually a six-month or one-year period;
(2) Though some losses, such as car repairs, are quickly paid, others — such as the harm caused by exposure to asbestos — may take many years to surface and even longer to evaluate and settle; and
(3) Loss payments sometimes are spread over decades in cases, say, of a person employed by a workers' compensation policyholder being permanently injured and thereafter requiring expensive lifetime care.
Related: Buffett's insurers slump, dragging down Berkshire's earnings
Long-tail claims
Moreover, Buffett explained, "long-tail" claims generate a lot of float, and "Berkshire has been a leader in long-tail business for many years. In particular, we have specialized in jumbo reinsurance policies that leave us assuming long-tail losses already incurred by other p/c insurers."
The float — again, the money belonging to others but held by Berkshire's insurers — is invested by Berkshire, which retains the gain.
How significant is that? Buffett wrote that, "[a]s a result of our emphasizing that sort of business, Berkshire's growth in float has been extraordinary. We are now the country's second largest p/c company measured by premium volume and its leader, by far, in float."
2017 hurricanes
On a different insurance topic, Buffett suggested that the three September hurricanes that hit Texas, Florida, and Puerto Rico generated insured losses of $100 billion or so, but he conceded that that figure "could be far off the mark."
His current estimate for Berkshire's losses from the three hurricanes was $3 billion (or about $2 billion after tax, reducing Berkshire's net worth by less than 1%).
Related: Natural disasters hit Buffett's insurance-focused conglomerate hard in Q3
He added that he believed that Berkshire likely could expect 3% of insured losses for future American mega-catastrophes.
Significantly, Buffett pointed out that if Hurricane Irma had followed a path through Florida only a bit to the east, "insured losses might well have been an additional $100 billion."
Learn more: Warren Buffett Letter to Shareholders.
Victoria Prussen Spears, Esq., (vspears@alm.com) is associate director of FC&S Legal, editor of the Insurance Coverage Law Report, and senior vice president at Meyerowitz Communications Inc.